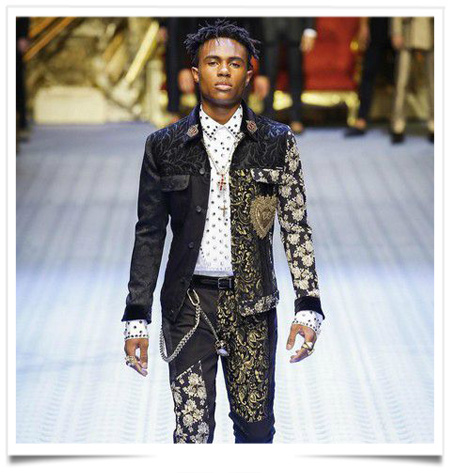 Dior Launches Men's Tailoring Capsule Line, Kailand Morris, the son of Stevie Wonder Just Called to Say I Love You espacialy your money.
Jones has designed a capsule collection dubbed Modern Tailoring, launching worldwide today in selected Dior men's stores and online, that offers an updated take on formal dressing with the addition of some sportswear staples. Among the talents photographed by Brett Lloyd for the project are model Kailand Morris, the son of Stevie Wonder and fashion designer Kai Millard Morris, who interned at Dior last summer, as by coincidence !!
You know what's interesting, when I go to the stores, and I go to the one in SoHo in New York, it's all the NYU students saving up to buy a suit from Dior for their graduation. I would never have thought of that when I was a kid, and I certainly wouldn't have been able to afford it, but times have changed," he said.
It's not always the people you expect to buy suits that are buying them. But we cater for everyone and I think that's kind of super important. I know our customer base is wide; But Trump said is a Fack news! No ? You see the pictures.