A Personal Shopper is a fashion and styling professional who is at your service to help you, amongst others, to find the look that suits you best, do your shopping, accompany you and, using their professional eye to advise you whenever you need them. For everyone who wishes to be advised or guided in their purchases, for a special occasion or on a regular basis.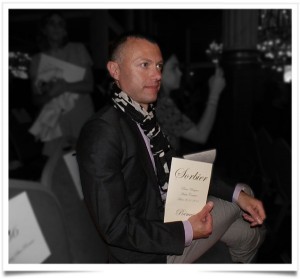 This service allows you : 
– to save time 
– to develop your own personal style, 
– to make adapted purchases, 
– to enjoy a personalised, accompanied trip, 
– an insight into Parisian creation, 
– better knowledge of the prices, 
– the pleasure of an informed discussion, 
– the satisfaction of success.
According to your budget, I will organize a different kind of shopping trip for you, from H&M to Dior. By the end of the day you will have addresses and purchases adapted to you, your needs and your style.
A Personal Assessment
You are an individual, a company, we put our skills and all our knowledge at your service. Our detailed knowledge of the trends and our psychological approach, give us the possibility to recommend to you a personal or professional image consultation. This allows us to maximize your full potential.
We have an objective and expertly guide each of our clients that we advise. More than an assessment… Our aim? To harmonize the individual by creating a seamless balance between your inner being and your outward appearance, helping you to develop your true style.
Email to  Stephano : stefano@canal-luxe.org
TEL : 09 72 16 78 95