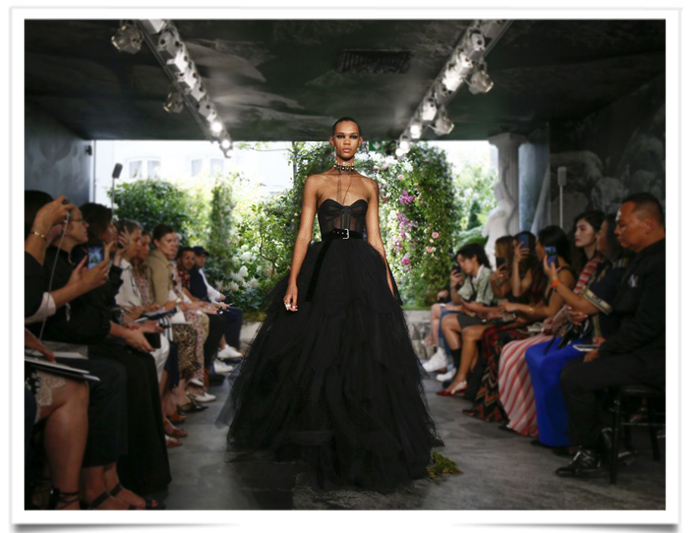 A giant Jack and the Beanstalk faux redwood in charcoal creeping up four floors up through the stairway, fabulous black and white paintings and a string quartet in white Grecian robes playing Vivaldi. Ironically, the show was staged just days before the house begins a massive reconstruction of its historic headquarters on Avenue Montaigne.
The art of using artistic references to inspire groundbreaking fashion has rarely been better expressed than in the latest haute couture show of Christian Dior where the underlining theme was the complimentary professions and skills of architecture and fashion.
Maria Grazia Chiuri for the house, staged in a set designed by Penny Slinger inside the marque's grand salons on Avenue Montaigne.
The collection harked back to the glory days of Monsieur Dior, and his obsession with black since three quarters of the looks were in that colour. She referenced the famed architectural critic Bernard Rudofsky, who saw clothes as creative constructions that imagined entirely new shapes for the human form.
Monsieur, as they refer to him at Dior, would surely have loved the finale. A last passage featuring an exactly proportioned replica corset in gold of 30 Avenue Montaigne, the original building Dior chose after the war to house his couture house.