I'm a photographer.I live and photograph the one of the most beautiful city in the world – Paris. My name is Flavia Raddavero, and I work in fashion. Paris is a great source of inspiration: Paris has great history of fashion, great history of elegance.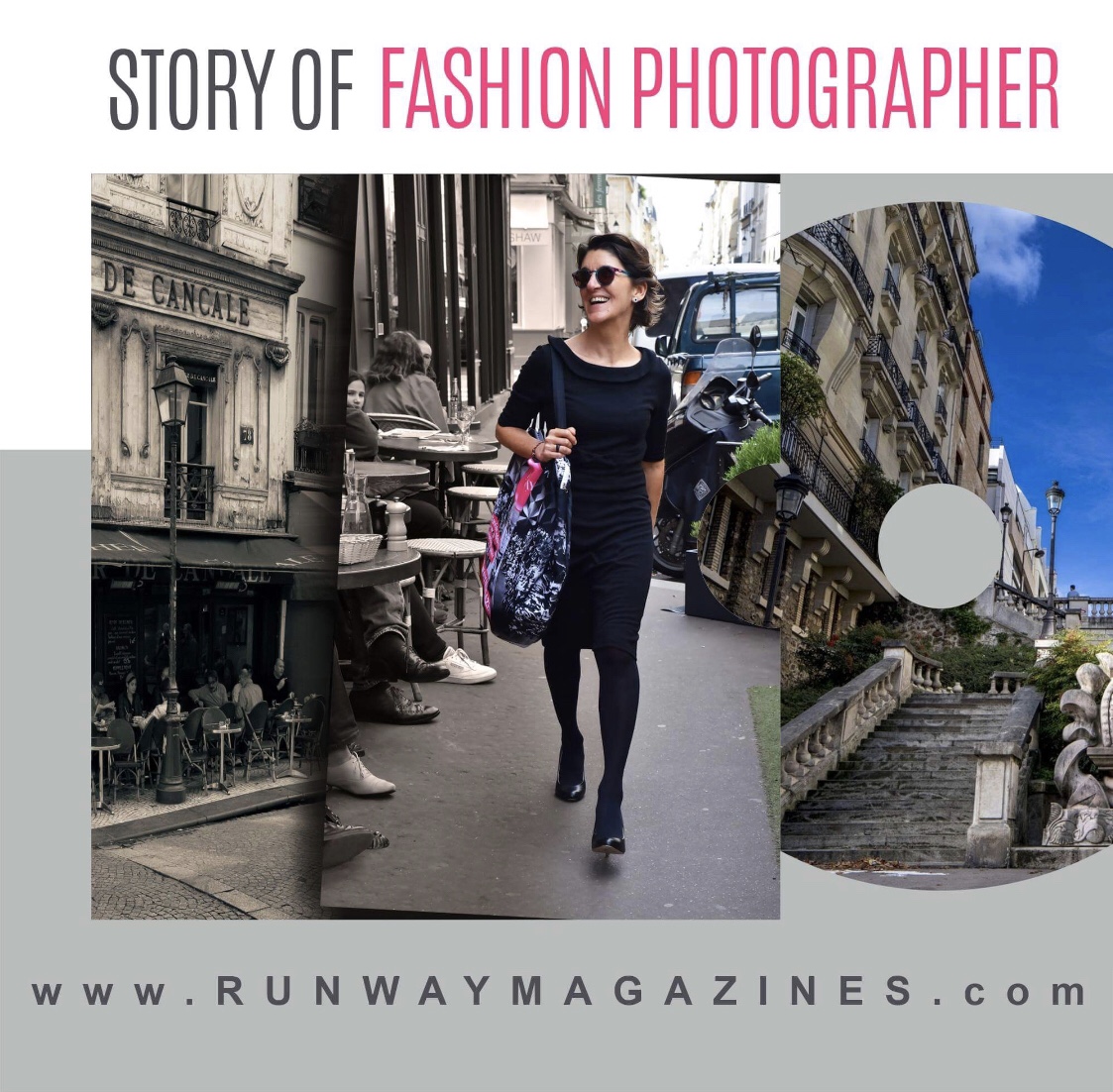 Great photographers from all over the world since beginning of XXth century were inspired by it's breathtaking beauty. I know all of them by heart : John French, Richard Avedon, Jacques Boyer, Jean Philippe Charbonnier, and of course great English Norman Parkinson and great American Rodney Smith… I can go on forever. 
I see New York city of Rodney Smith in reflections of vitrines on Saint Germain, I plunge into his surrealists perspective on rue de Passy.
I love New York. And yes, this is my story, shot by me in Paris. I see forms and objects of Norman Parkinson on La Defense. I can hear stories about trends on rue Faubourg Saint Honore.
I tell my stories about how I see present trough the past. I shoot and reshoot my own history and history of my city. I discover in every shooting new angle of internal beauty. I love what I do. And I love Paris. I know how many untold stories are still I'm to discover. I treasure light and time.
I'm a fashion photographer. And I always need my 
RUNWAY MAGAZINE bag
 with me to carry my camera, my shoes, my notebook, where I put my notes and draw my moodboards. This bag designed for me. It works for me every moment of the day. It works with everything I wear. It caries all comfort I need. It's very personal : my hashtags are on it. It is a new trend 
"My #hashtag on RUNWAY bag"
.
Fashion Photographer Flavia Raddavero 
MY #HASHTAG ON RUNWAY BAG – see more
© RUNWAY MAGAZINE 2018
© Photographer Laurent Lo
© Concept RUNWAY MAGAZINE