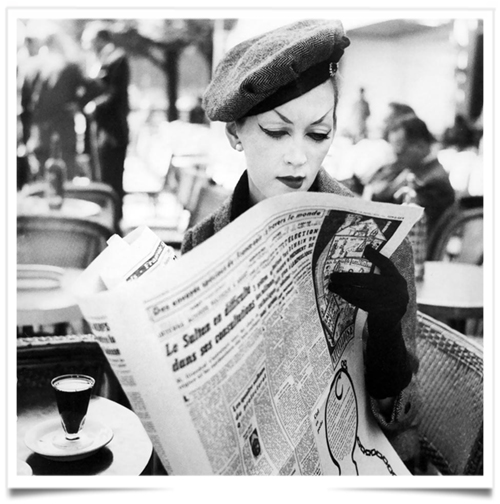 Fashion Week Haute Couture will take place from January 24th to 28th. The legendary Avenue Montaigne Hotel will pay tribute to Christian Dior with a five star dinner menu.
Under the leadership of Alain Ducasse, Chef Philippe Marc has created a menu inspired by the designer's favorite recipe book. Fortunately Raf Simmons did not create the menu !
After the "Fast Fashion" they create the FFF (Fast Fashion Food). The fabulous marketing process is "en route", with the FFF and do not stress if you do not like it you can go to the Dior Institut to relax.
We arrived on time to discover this Dior Food. The menu started with "Oeufs à la Russe," (Russian-style boiled eggs), followed by a main course a "Turbot à la Champenoise," – white fish dressed with creamy champagne sauce. As dessert, we chose a decadent dark chocolate dish filled with mango and salted butter caramel called "Kalouga chocolat café mangue".
"Christian Dior was also a passionate gourmet" said the spokman of Dior as any anonymous people in Fashion. In a similar way, the Ritz will open a Chanel-themed spa this spring, capitalizing on the historical fact that Coco Chanel used to live at the Ritz.
After wine, perfume, food, etc… Dior will soon offer a journey close to the edge of the galaxy to meet Mr. Christian Dior himself. For Mr. Arnault, everything is possible !
Anonymode.