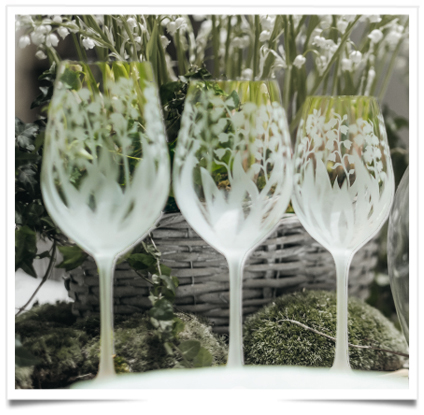 Dior Celebrates Lily of the Valley With New Homewares Line. Dior's tradition of distributing lily of the valley to its employees on May 1 has been suspended due to the coronavirus outbreak.
Tradition has it that on May 1, Dior gifts its employees a sprig of lily of the valley a French custom said to date back to the 16th century, symbolizing good luck and happiness.
This year, due to the coronavirus outbreak, the May Day custom has been put on hold as most of Dior's staff continues to work from home. Instead, the French fashion house is celebrating the bloom, which founder Christian Dior turned into a brand signature, with a new homewares collection designed by Cordelia de Castellane.
Currently holed up in her country house some 45 minutes from Paris, the artistic director of Dior Maison has revisited the emblematic house motif with a selection of porcelain plates, hand-painted or engraved glasses, and blown-glass decorative baubles and decanters Continue reading →