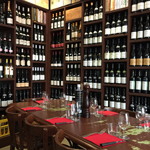 LA CANTINE DE QUENTIN ****
Very nice restaurant ( Very French  and very good food)
ambiance is very casual and Parisian by the way,
everybody speaks English
52, rue Bichat, Paris 10
01 42 02 40 32
Du mardi au dimanche /Service 12h00 – 15h30
.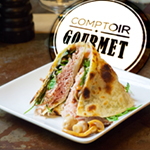 COMPTOIR GOURMET ****
If you want to eat a Real Italien products in Paris, go to Comptoir Gourmet. I highly apreciated the menu 70 € for 2 personnes, not a big deal.
51 rue du Temple 75004 Paris
Tél : +33 (0)1 84 17 24 07
Subway : Ligne 1 –  Hôtel de Ville
.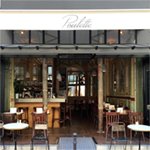 POULETTE ***

It is in the trendy district of Paris Etienne Marcel, the Poulette restaurant opened. People come to enjoy the place classified 'Art Nouveau'. The food is very good, the ambiance is very casual and Parisian. The true French touch.
3 rue Etienne Marcel 75001 Paris
+33 (0)9 53 62 89 17
.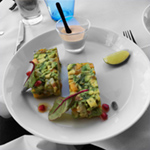 ECLECTIC ****
The British designer interior, Tom Dixon, designed Paris restaurant Éclectic where he combines raw, industrial concrete surfaces with tactile brass, marble and leather details. The restaurant is located in front of the Beaugrenelle Center.
2 Rue Linois, 75015 Paris
01 77 36 70 00
.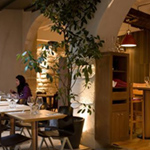 LE JAJA ****
The Jaja is a little restaurant in the Marais… Very nice, very Parisian and very trendy,  everybody speaks English, and you can meet Gérard Depardieu and Bérénice Bejo, Lucky guy !!!
3 rue Sainte Croix de la Bretonnière
75004 Paris
Marais, 4èmeTel : 01 42 74 71 52
.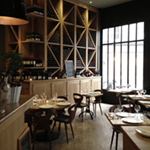 PIROUETTE *****
Les Halles in the 1st arrondissement, the stage set for the meal is immediately promising, so shiny new behind its huge plate glass window that the first thing you notice as you walk in is the fresh smell of the wood pannelling. A round of applause for the chef (Tommy Gousset, the city's best kitchens), the excellent wine list, and the company overall for an elegant, affordable whole.
5 rue Mondétour Paris 1er
Tel : 01.40.26.47.81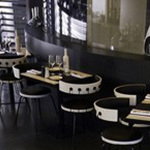 Fiat Caffé ****
Paris next to the Champs-Elysées – It is a very nice Italian restaurant – a Patio and a room on the second floor, air conditioned , valet parking. Very nice ambiance. Good food & good design.
1 Avenue Matignon
Paris 75008
Tel : 01 53 75 78 78
.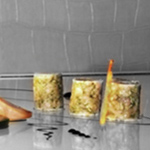 MONJUL******
Paris downtown closed to Notre Dame is a very nice restaurant ( Very French  and very good food)
No more comment you have to go. One word, it is FABULOUS….
28, rue ( clos ) des blancs manteaux
75004 Paris
Tel : 01 42 74 40 15
.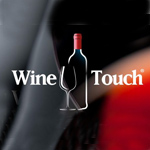 WINE TOUCH ****
In Paris, it's getting easy to find good wine bars but they are packed! Don't forget: to buy a glass of wine is a huge rip-off! But if you want to test a good wine bar and taste before buying the wine, go to the Wine Touch. It is a new concept of tasting wine before buying it and ensures that you will get the right wine for the right meal. It is also a place where you will be socializing in tasting wine and food.
61 Rue Quincampoix/Paris 75004
.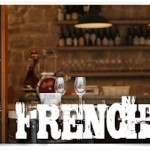 The Frenchie ******
Very nice, very Parisian and very trendy,  by the way, everybody speaks English
5-6 rue  du Nil,
Paris 75002
Tél. : +33 (0)1.40.39.96.19
Métro 3 : Sentier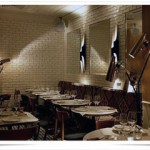 The Beef Club ****** is a new opening in the heart of Paris (1st district). The owners are the same as three famous cocktail bars in Paris (Experimental Cocktail Club, Prescription, Curio Parlor).
The speciality is the English beef imported from Tim Wilson (Yorkshire) by the renowned butcher Yves-Marie Le Bourdonec. I recommend this place. Price: around 65€ without wine.
58 Rue Jean-Jacques Rousseau 75001 Paris
.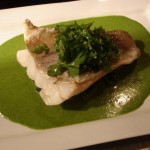 L'INSOUMIS ******
A very nice French Bistros in Paris – Champagne and Wine Bar. Something different in this place maybe the welcoming.
L'insoumis – 22 Rue des Capucines,75001 Paris
No reservation, Close at night.
27€ Appetizer-Main or-dessert
.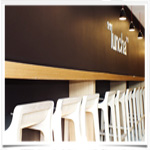 Luncha *****
Two minutes away from 'La Samaritaine' (Next to the future LVMH Hotel), 5 minutes away from the Châtelet  and very close from the famous place dauphine , you will find a little restaurant full of charm and friendliness.
Luncha, 'la Plancha food'. Very healthy,  place to be place to go.
16 Quai du Louvre
Paris 75001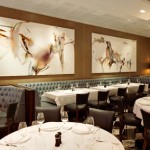 The Arts Club's
'New restaurant'.
The club's new restaurant will headed up by La Petite Maison's Raphael Duntoye and will offer breakfast, lunch and dinner – all with an emphasis on seasonal produce.The Arts Club,
40 Dover Street,
London W1S 4NP
.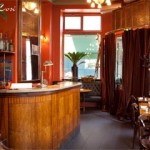 Le Corsi
Very Freindly food from Corsica
9 rue CUJAS –
75005 PARIS
TEL: 01 43 29 20 20
Internet : http://www.le-cosi.com/
.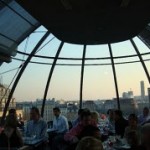 The Kong
Not King Completely Kong
1 Rue du Pont Neuf, 75001 Paris, France
+33 1 40 39 09 00
Metros les Halles
Services good,
Nice View Anyway.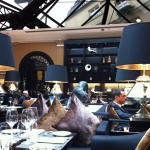 Hyatt Regency Paris
In Paris center. On typically Parisian shopping district, good services,good ambiance, food regular for french restaurant. Expensive 200 € for 2 people, wine included.
24 Boulevard Malesherbes, 75008,
Paris, France 75008
Tel: +33 1 5527 1234    Fax: +33 1 5527 1235
Email: paris.madeleine@hyatt.com.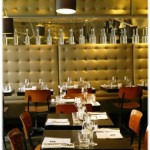 Des gars dans la Cuisine
Luxuriated in an amazing experience on Sunday. A fantastic evening for everyone in my party. Thank you!
72 rue Vieille du Temple
75003 PARIS
01 42 74 88 26
.