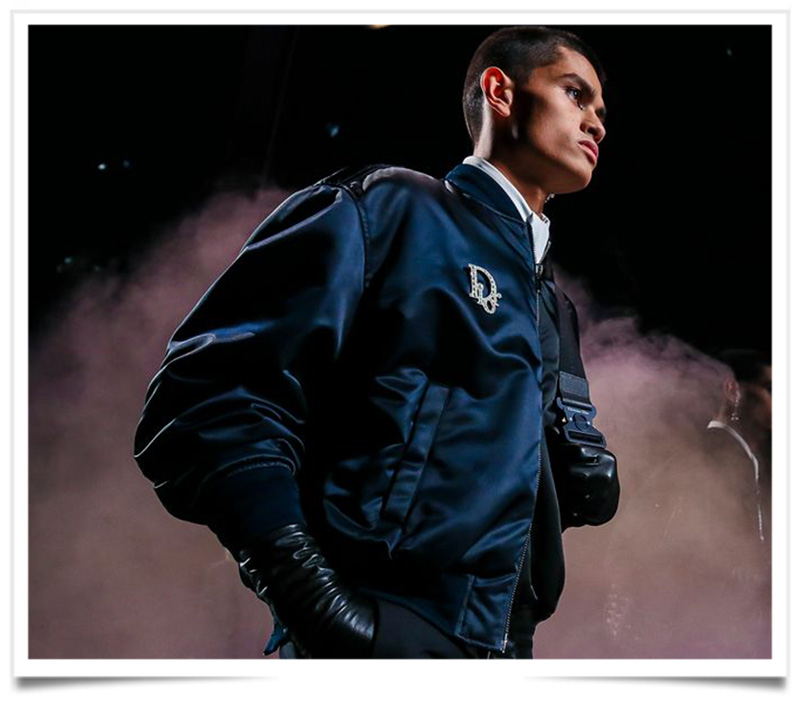 He was the eccentricity although there was no snobbery in him. He created his accessories by recycling everything he had on hand; already an ecological visionary. Judy Blame was a sweet, punk London nutter of his own kind. Judy… for Judy Garland and Blame came to cling to his name, laughing about it, he said, because it's better to laugh than to cry. Here is a wink from Kim John, who has drawn heavily on this legacy for her collection. And, because of the designer's passion for sewing, the show was a parade of dandies wearing moiré silks cut with large cocards, precious wools both knitted and used for bulky coats, and Opera gloves that complemented every look. The first thing you could see was the jewelry (characteristic elements of Judy Blame's look).
Nevertheless, Kim Jones' collection offered a wide and casual silhouette that, although visibly nostalgic, was seductive. The motto of Judy, her mentor or model, was: "to make generous eccentricity more accessible to her customers", because for him, for all these years, it was above all the same pleasure: to express oneself, to dress, to have fun… A Galliano before its time.
The small hall was inside a gigantic tent built in the middle of the Place de la Concorde. Supervised by police forces, the shows of the Seigneur des Arnault are more protected than the Bank of France; normal for the richest man in France.
Anonymous.