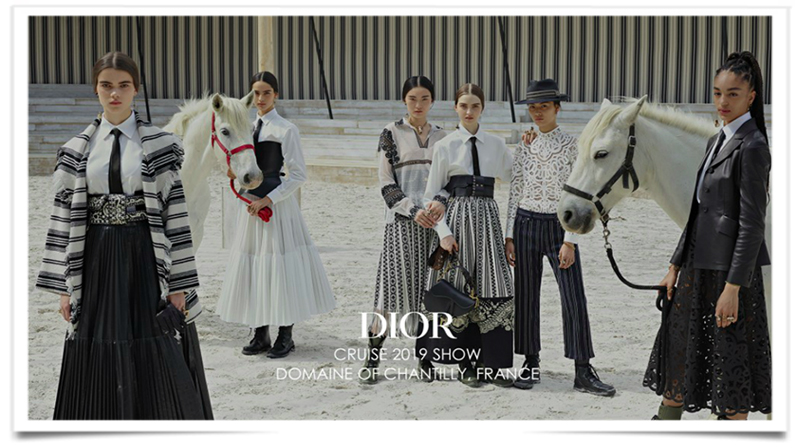 What had been planned as a fairy-tale-like Dior cruise show at the Great Stables of the Domaine de Chantilly, complete with a performance by female Mexican rodeo riders, ended up being hit by a rainstorm that doused the models as they made their way around the semi-open venue.
Guests fared slightly better. A greeter held an umbrella over Isabelle Adjani as she arrived, wearing a vaporous blue dress and sunglasses — though by this point, the sky was a threatening shade of slate gray. Another stood guard in front of Bernard Arnault, the luxury titan who owns Christian Dior Couture, and his wife Hélène.
The show was scheduled to start at 8 p.m., though by 8:30 p.m., most of the seats remained empty. It took many guests close to two hours to make the 30-mile journey by car from Paris through Friday-night gridlock. With an almost uncanny precision, the show finally began at — you guessed it — 9:17 p.m., just as sheets of rain started driving down.