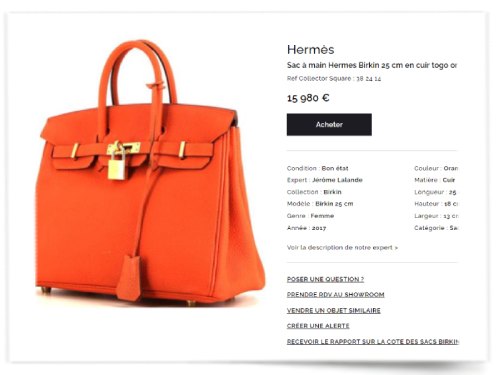 We don't follow what others are doing," executive chairman Alex Dumas said Friday after reporting "exceptional" growth in 2021 that pushed the company close to 9 billion euros in revenues.
"We do not intend to use prices as a way of ratcheting up further growth," he told a webcast with analysts. "Our price is the genuine price.It is true that a bag Birking has 25 000 euro in crocro it can leave the prices at a very low level. Dumas ultimately concluded: "Margin is the result of work well done."
Still, investors were spooked by a 5.4 percent dip in fourth-quarter revenues in leather goods and saddlery, which Hermès blamed on production constraints and depleted inventories, but who knows if it's the right reason? But no one can know, because the journalists are held far from the factories, only the dumb bimbo its their news agency, to report on their factory. That the way it is.