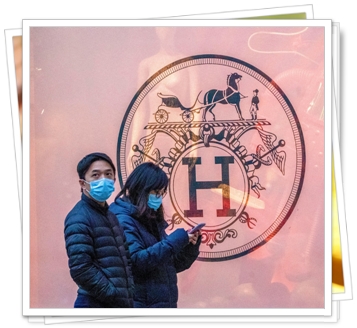 The figures add to evidence the luxury sector is on the upswing, Hermès reported that first-quarter revenue jumped 44 percent, at constant rates, beating expectations and fueling optimism for leaders in the sector.
This is a confirmation of a buoyant luxury goods demand environment worldwide, following recent reports from luxury peers LVMH Moët Hennessy Louis Vuitton and Kering, as well as an uptick in exports of Swiss watches in March.
Asia was feeling the full brunt of the coronavirus crisis this season last year. But even as the second and third quarters bring tougher comparisons in Asia, they will become less challenging in Europe and the Americas where business declined at a later stage last year.
The performance divide between top performers, top of mind brands and the rest will just continue to increase over time: winners take all the market.
Famous for the staying power of its ever-popular Birkin bags, which fetch hefty sums on secondary markets, the first-quarter performance of Hermès was lifted by a strong showing in China and a brisk performance in the Americas region, even with the
fake product that pollute the market. But after what else? because it is not a former banker who gives his taste for the future, currently it sails on the strategy of Mr JL Dumas