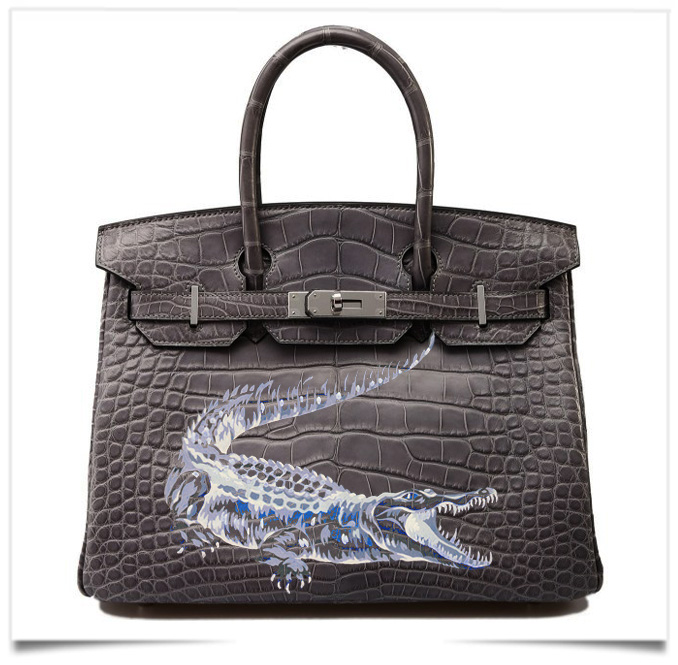 There will be color, teased Axel Dumas, chief executive officer of Hermès International, revealing a few details about plans by the French luxury firm to launch a makeup line next year. Color is the only thing he can analyse!
For the moment, we are starting with makeup, it's a long-term plan, we will launch in 2020, with an announcement when we are ready we still have to finish the products. Nobody launches an unfinished makeup line !
The perfumes division accounted for around 5 percent of the company's annual sales of nearly 6 billion euros last year.
Asked about conditions for slaying crocodiles, Dumas said that the company has veterinary guidelines that are "much more demanding than local regulation so that animal well-being is respected in each farm it's essential, part of Hermès' projects." Now you understand why Hermès carries on killing crocodile in top secret farm.
Hermès in 2015 tightened requirements for its crocodile skin suppliers after Jane Birkin asked the luxury house to rename the fabled Birkin bag; a crocodile leather skin handbag style named after her until fairer treatments of the animals were put into practice.
Larger rival Kering, the owner of Gucci and Saint Laurent, recently threw the spotlight on animal welfare, issuing open-sourced guidelines on the subject last month, following three years of research.
I am fundamentally attached to this material, Dumas said of leather, noting that he has observed a decrease in quality due to industrial farming conditions. "Decrease in quality for the Hermès bag too."
Hermès is not just a museum of craftsmanship, we have to invest and consider using other products…this is part of our research, on the one hand, a search for natural products that meet our standards of quality, which include longevity over time.
Our products are not meant to be thrown away.…We try to find materials for tomorrow that will be at the level of Hermès standards,he added. I said good luck for the make up!
When it comes to uncertainly swirling around Brexit, the executive explained that the company took the precaution of stockpiling merchandise in the U.K. in case of disruption at the border. Make-up without plastique will be difficult to reach!