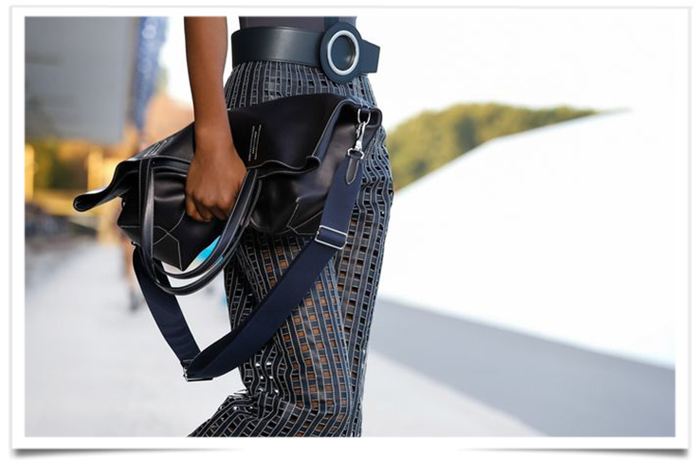 Hermès held its spring show at the Longchamp racecourse, as did Dior earlier in the week, just to tease Mister Arnault. The two houses made very different uses of the venue. If Dior was your rich gypsy aunt who reads Tarot cards and loves modern dance, Hermès was her richer, snobbier sister, for whom tastefulness is next to godliness. She's not as much fun as the bohemian, but her cashmere is softer, her Champagne is crisper and you can put money on her horse it always seems to win.
The models walked a runway of impeccably combed sand against a mirrored backdrop angled to reflect the late afternoon sky. They even made their own clouds in case God's weren't good enough. It was pristine. So was Nadège Vanhee-Cybulski's collection. She took a minimalist, utilitarian view of moneyed summer sport, part equestrian life, part regatta life.
The best pieces had some movement and took a position on one side of the volume spectrum or the other rather than down the middle. For example, a cable knit tube top worn with a full, cognac leather wrap skirt hung from utilitarian suspenders, and a tight sporty tank that looked like a swimsuit worn with a woven leather skirt.
Shoes were sporty gladiators. The big bag was a riff on a horse's nose bag. That's as giddy as it got as in this collection of white-knuckled perfection. Hermès is the ultimate aspirational brand, representing achievement of the very best, well-lived life. Shouldn't it look like more of a good time?