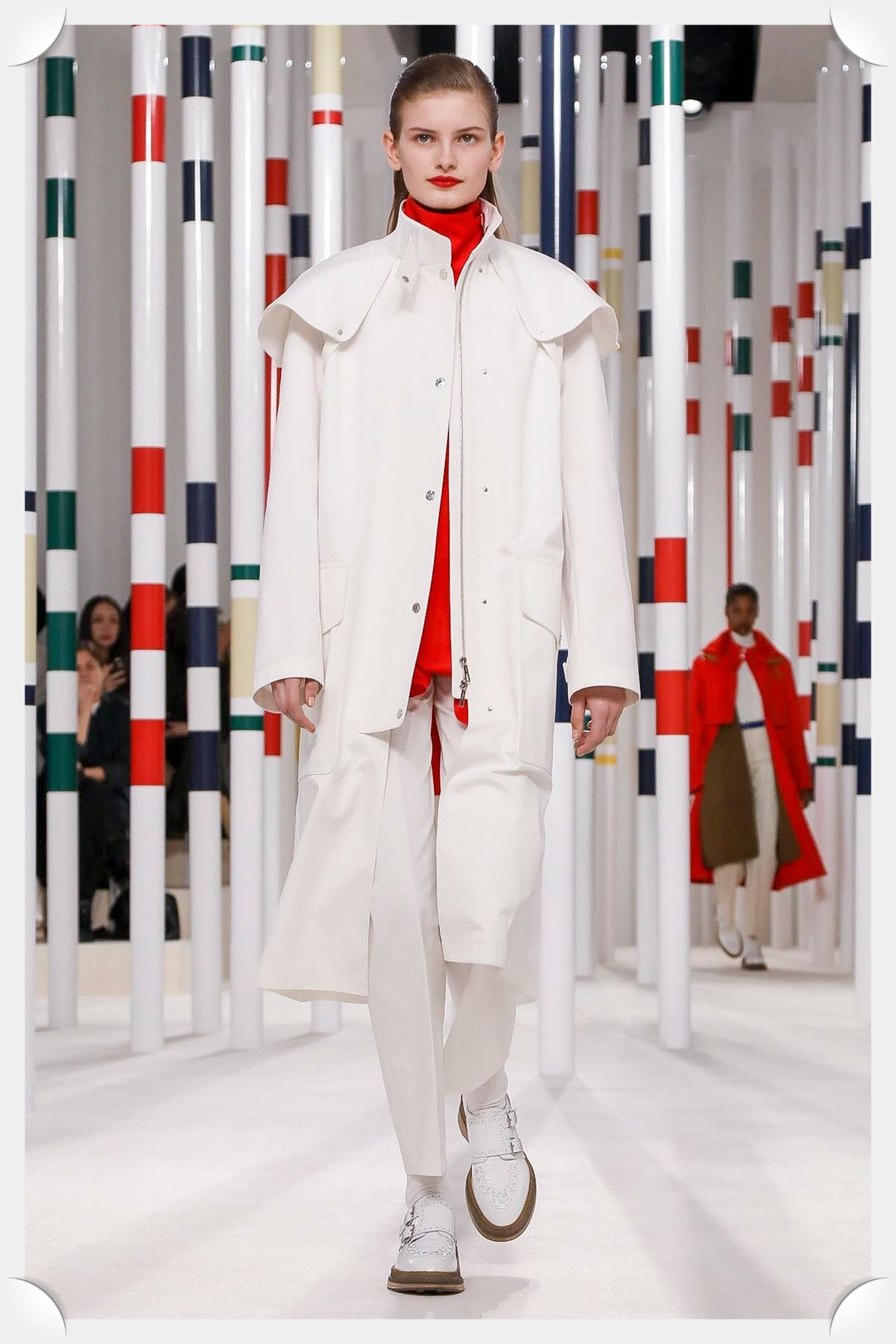 Nadège Vanhee-Cybulski decided to pare the women's wear back to a graphic essence. In keeping with the Hermès 2020 theme, "Innovation in the Making," she presented a "manifest of purity," as she called it, on a set of striped vertical bars reminiscent of horse jump poles.
Working in Piet Mondrian's strict vocabulary of primary colors, she created a baseline for an Hermès wardrobe, including more options in non-leather or using minimal-leather (with the growing animal-loving luxury class in mind, perhaps?).
Some looks came in both, well positioning the brand for changing values around consumption, and offering more accessible pieces as it courts customers with new product categories, including its first line of lipsticks bowing March 4.