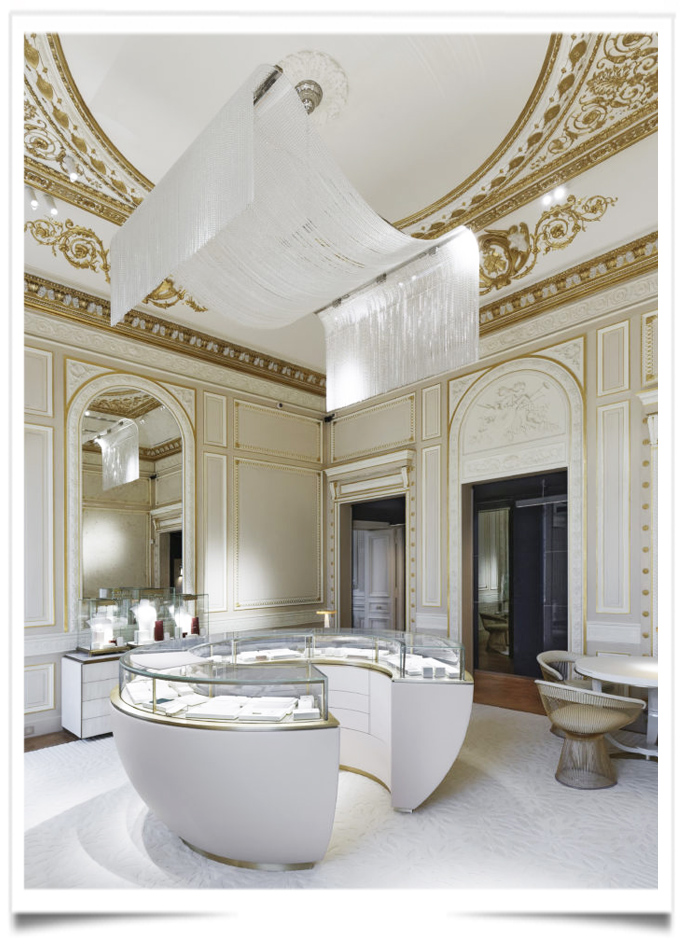 Boucheron is set to open its newly restored Place Vendôme flagship Wednesday.
With its sweeping views of the famed Paris square and its spiraling column, the mansion, which covers nearly 20,000 square feet of space, now has a winter garden and an intimate perch to observe it from in addition to a succession of distinct, refurbished salons. Moving past the traditional realm of a high-end boutique, the upper floors house the label's design studio and workshops, as well as an entire floor that can serve as an apartment to host its most elite clients overnight stays included.
For the Boucheron project, which coincided with the house's 160th anniversary this year, the building's historical stature took precedence, recounted Hélène Poulit-Duquesne, chief executive officer of the jeweler.
Least complicated, by Poulit-Duquesne's account, was defining the mission of the Kering-owned jeweler with François-Henri Pinault, chairman and ceo of the luxury group. Continue reading →