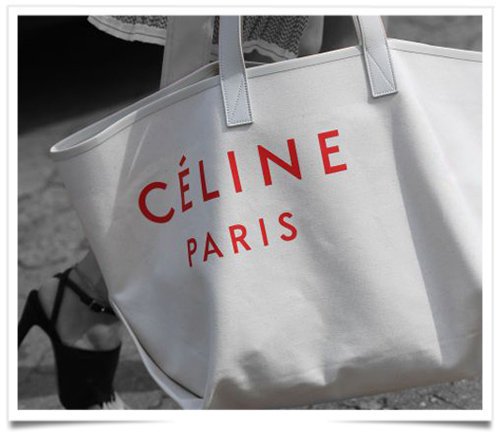 On Sunday, Céline's designer Hedi Slimane offered followers clues about the world he is fashioning for the French label on Instagram, revealing a new logo, and some explanations as well.
"The new logo has been directly inspired from the original, historical version that existed in the 1960s," reads the first line of description, all in capital letters, as is the logo. The designer opted for a "modernist typography" that dates from the Thirties and removed the accent on the first "e" for a "more balanced proportion" evoking the label's collection in the Sixties, the description continued.
One of the most prominent and influential fashion figures, Slimane joined the LVMH Moët Hennessy Louis Vuitton-owned label in February with the mandate of broadening its scope to add men's, couture and fragrance lines. His collection makes its debut on Sept. 28 in Paris.
Known for reigniting Kering's house of Yves Saint Laurent between 2012 and 2016, which he renamed Saint Laurent, Slimane had cemented his reputation at Dior Homme, where his design tenure lasted for seven years, starting in 2000.
The new Céline logo in black lettering appears in the Instagram post under an image that scrolls across a folded, shimmery curtain of gold fabric.