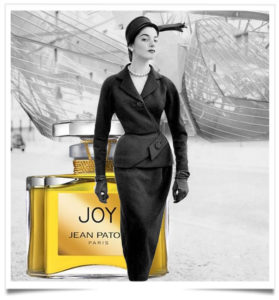 LVMH has acquired a new perfume brand "Jean Patou". The giant French conglomerate secretly took management control of Patou last year from Designer Parfums, a UK group based in Watford north of London, which is owned by Mehta business family.
After a couple of months the board of Jean Patou appointed Sidney Toledano to be its new chairman, replacing Nikita Mehta, the 28-year-old daughter of Dilesh Mehta, the CEO and founder of Designer Parfums.
At the time, LVMH board member, Toledano was CEO of Christian Dior. In January, he became the President of LVMH Fashion Group, which controls a series of significant fashion houses including Céline, Fendi, Givenchy, Pucci, Kenzo and Loewe.
Moreover, Jean Patou's headquarter is now located at 24 rue Jean Goujon, at the same location as LVMH's Fashion Group main headquarters. Dilesh Mehta is now listed on her LinkedIn page as a Project Assistant Manager for LVMH.
A legendary dandy who is credited with creating the first designer ties, Patou launched his perfume business with three scents in 1925. A noted innovator, his Huile de Chaldée is often referred to as the first suntan lotion. However, the best-known perfume of Patou, who died in 1936, is Joy, a rose and floral scent that was at one stage the costliest perfume in the world.
Moreover, Patou is a famous French label which has not been sullied by over-expansion in grey markets; and boasts a brilliant reputation. In 2000, the FIFI Awards, the Oscars of perfume, named Joy the "Scent of the Century," beating out rival Chanel No. 5. The house of Patou also has a very credible fashion DNA, since such noted designers as Karl Lagerfeld, Jean-Paul Gaultier and Christian Lacroix were all at different stages its designer.
New story for an old brand starts again and Patou without Cottard that is a very good news.