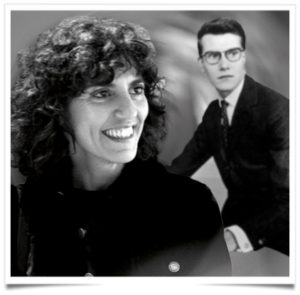 Behind the Gucci-centric headlines that greet every quarter of impressive growth at Kering, there is another brand that is fueling the French luxury group Saint Laurent because of a reboot of its women's wear offer under chief executive officer Francesca Bellettini and creative director Anthony Vaccarello.
Since she took over in 2013, the Italian executive has overseen a tripling of the house's sales, though she's not one to sit on her laurels. Rather, she continually drives her teams toward the next challenge, as she propels the label founded by Yves Saint Laurent toward its long-term revenue target of 3 billion euros.
Having posted sales of 1.5 billion euros in 2017, the house — the second largest brand in the Kering stable after Gucci has kept up a steady clip, though its pace is normalizing after several years of exceptional growth.
Its new Paris boutique, in the location formerly occupied by concept store Colette, is set to open early next year, and flagships in Beijing and Shanghai are also in the pipeline.
Now Saint Laurent is ready to shine the spotlight again on its men's offer. In June, Vaccarello showed his first dedicated men's collection in Liberty State Park against the backdrop of the Manhattan skyline. "Anthony felt that New York was a perfect stage for that show.
It really captured the attention not only of the press, but also of the consumer. The immediate reaction is revealed by the sales. That's the way it is.