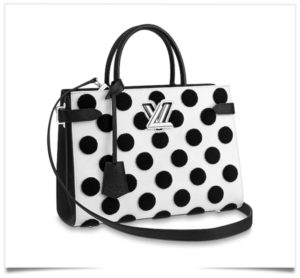 The parent of brands including Louis Vuitton, Dior, Guerlain and Bulgari said revenues totaled 10.89 billion euros in the three months to June 30, above the market consensus of 10.86 billion euros.
Net profit in the first half jumped 41 percent to 3 billion euros, while recurring operating profit rose 28 percent to 4.65 billion euros. Group sales in the first six months of the year were up 10 percent in reported terms and 12 percent on an organic basis, with all geographic areas posting double-digit growth.
"The excellent results of the first half of the year attest to the strong desirability of our brands and the effectiveness of our strategy. The performance of the first half is even more remarkable given the unfavorable currency environment," Bernard Arnault, chairman and chief executive officer of LVMH, said in a statement.
Sales in the group's key fashion and leather goods division advanced 13 percent in organic terms in the second quarter, broadly in line with analysts' estimates. This compared with 16 percent organic revenue growth in the first quarter of this year and with a 13 percent increase in the second quarter of 2017.
The rise was again driven by a strong performance from the group's cash-cow brand Louis Vuitton.
The watches and jewelry division recorded organic revenue growth of 12 percent in the second quarter, while perfumes and cosmetics posted 14 percent growth.
Hermès International said last week it's still seeing double-digit growth in Mainland China after better-than-expected second-quarter sales, while Burberry reported a 3 percent uptick in retail revenues in the three months to June 30, as it fine-tunes its commercial model ahead of Riccardo Tisci's runway debut in September.
Next to come the profits of Kering group. We will probably not surprised to reach the milky way when you target the moon.