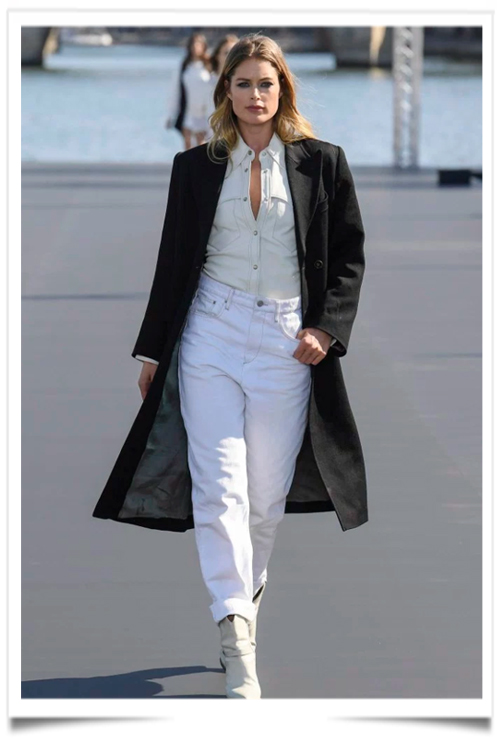 Traffic literally stopped. After the Mayor of Paris, Anne Hidalgo, it is L'oréal which halted the traffic on the River, the Seine. In front of the Musée d'Orsay and Tuileries gardens, and on a footbridge, people gazed at a floating, 195-foot-long catwalk.
It was about to spring to life with the L'Oréal Paris fashion-beauty show dubbed Le Défilé L'Oréal Paris billed as a celebration of beauty, fashion and diversity.
Eva Longoria appeared on a big screen to psyche up the audience. Two drones whirred overhead, and music pumped out of giant speakers as a barge parked parallel to the runway. Nothing really interesting as usual. They use the Fashion Week audience to make a buzz.
Anonymode