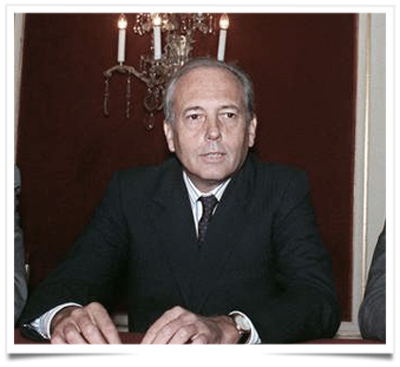 Alain Chevalier, co-founder of French luxury conglomerate LVMH Moët Hennessy Louis Vuitton, has died at the age of 87. Chevalier passed away on Thursday at his home in Megève.
In 1987, Chevalier merged his Moët Hennessy group with Henry Racamier Louis Vuitton, forming LVMH. As chairman of the group in 1989, Chevalier found himself at the center of French magnate Bernard Arnault most famous corporate conquest.
Racamier, the leader of the Vuitton family at the time, had enlisted Arnault help in 1988 to ward off raiders of the LVMH leather goods, Champagne, cognac and perfume group, which was publicly traded but controlled by a jumble of bickering families.
At Racamier behest, Arnault took a minority stake. But when Racamier added new conditions to the terms of their deal, Arnault turned on him and pitted family member against family member, launching what became one of the nastiest hostile takeover bids in French history. Continue reading →