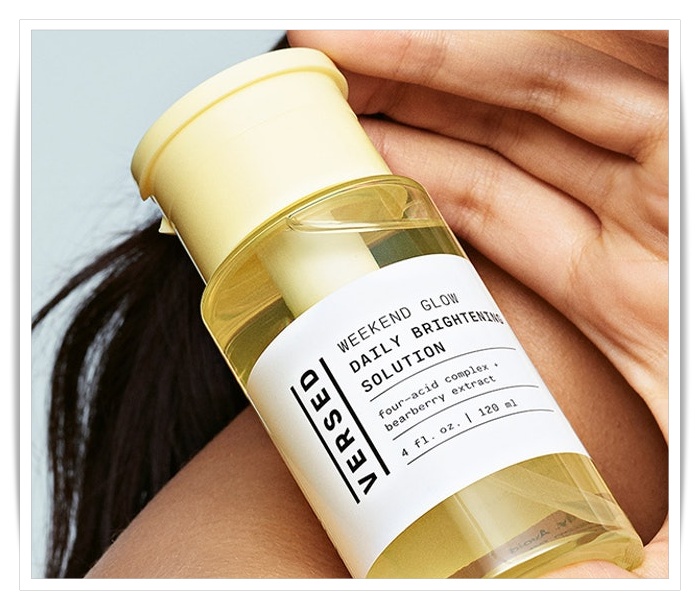 The luxury conglomerate, which reported record revenue of nearly $60 billion for 2019, is setting its sights on affordable, "clean" beauty via its investment arm, LVMH Luxury Ventures. In an unlikely pairing, the fund invested in Versed, a fast-growing mass label where most products are priced at or below $17.99, and some under $10. The brand recently closed an $11 million Series A, led by Sonoma Brands with participation from Greycroft and Marcy Venture Partners.
This marks the second time in three months that LVMH has invested in a young-skewing line. In October, the conglomerate's venture arm led a seed round for Madhappy a direct-to-consumer LA-based streetwear line that sells $165 hoodies and promotes mental health.
The investment in Versed signals new priorities for LVMH: a desire to get into clean skincare, and, potentially, a new focus on mass-market beauty. The conglomerate owns Fenty Beauty parent Kendo and Sephora, which operates more than 2,600 doors globally, but both have clear prestige positioning. Lord Arnault is one of the richest man in the world and looks for being the king of the world.