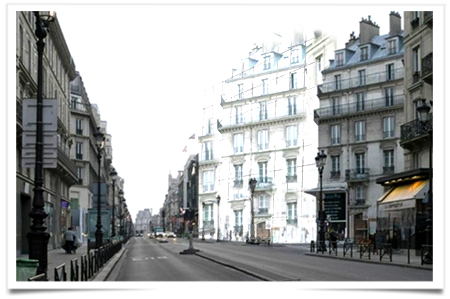 The Administrative Court of Paris has again Monday stoped the building site of the Samaritaine department store confirming the cancellation of the building agrement. LVMH, the owner of the store says surprised … and bring the matter before the Council of State as might be expected.
The yard, which had briefly resumed since mid-October, will again be interrupted, as he had been the first time after the cancellation of the building permit by the administrative court in mid-May. He was seized by two associations, the Society for the protection of landscape and aesthetics of France (SPPEF) and SOS Paris, who were concerned about the transformation of the building and compliance with planning rules.
The exterior architecture of the new building planned in the draft "does not meet the requirement of integration of the proposed construction in the surrounding urban fabric," according to the provisions of the local plan of Paris, considered the Administrative Court appeal in its judgment.
The project therefore provides for a new building a transparent glass cladding, with vertical corrugations of varying size and which contained white dots whose density is increasing from bottom to top.
For the court, which had reviewed the case en banc (reserved for exceptional cases), "it is not clear from the evidence that these waves can be regarded as reproducing the pace of neighboring facades of the Rue de Rivoli."
The decision bombshell figure. Indeed, on October 16, the court agreed to suspend the effects of the judgment of the tribunal pending the merits of fact and authorized the resumption of construction.
It considered in particular that "none of the arguments raised against the building permit disputed by [the applicant associations only appeared] in the state of education, founded".