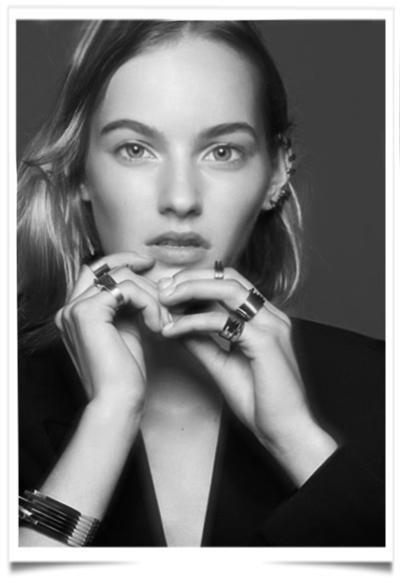 LVMH has taken a minority stake in Italian jeweller Repossi. The House of Repossi was founded in 1920 in Turin and the great-granddaughter of the company's founder, Gaia Repossi was born in 1986 in Turin, Italy. Surrounded very early by her father's experience and passion for creating artistic jewelry pieces, she develops an unconditional love for drawing and later painting.
She studied painting at the Beaux Arts of Paris, and obtained a master's degree in archeology. During her studies, Gaia gradually entered the world of Repossi. In 2007 at the age of 21 years, Gaia was appointed Creative and Artistic Director of the House.
In 2010, Gaia collaborated with her friend Alexander Wang for his New York Fall / Winter runway show. The Repossi collection is sold at 90 locations in the world. Its turnover is estimated at around 15 million euros ($15.8 million). Delphine Arnault, deputy managing director at Louis Vuitton, said in the interview that "Gaia's work points to a promising future" for the brand.
The LVMH group is involved in six luxury sectors including in its jewelry portfolio Bulgari, Chaumet, De Beers and Fred. Whos's next ?
We can wonder what's going on: Kering group starts a museum in Paris and now LVMH buys Italien luxury companies.