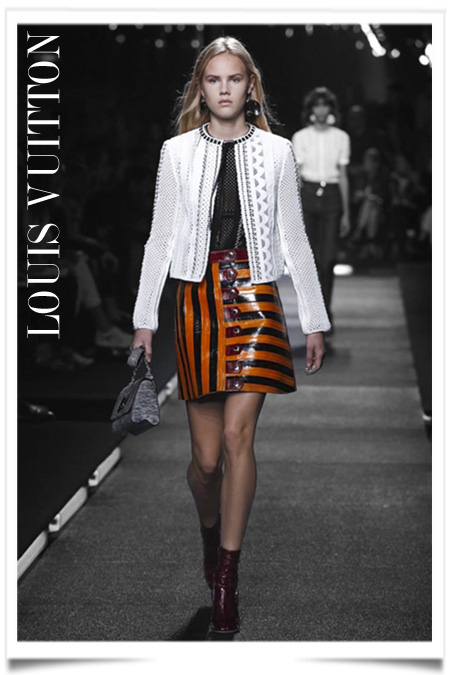 It is in the brand new Louis Vuitton fondation looking like a large futurist clould ship, designed by the architect Frank Gehry that the fashion designer Nicolas Ghesquière presented his Spring-Summer 2015 collection which is a combination of the 70's and fiction .
The light of the autumn sun reflected in the large sails of glass and steel that make up the building, located in the Bois de Boulogne in Paris. The eyes have to get used to the darkness that prevails in the room where the stars parade. Faces filmed in close-deliver messages of science fiction.
"The public is asked to sit in a place that does not exist yet, a vessel with a gigantic wooden (…) that serves as an incubator and stimulates creative minds," set forth the faces . The parade starts with "The Sound of Silence" by Simon and Garfunkel, as of 1966.
The 1970s fashion, often called the "Me Decade", began with a continuation of the mini skirts, bell-bottoms, and the androgynous hippie look from the late Continue reading →