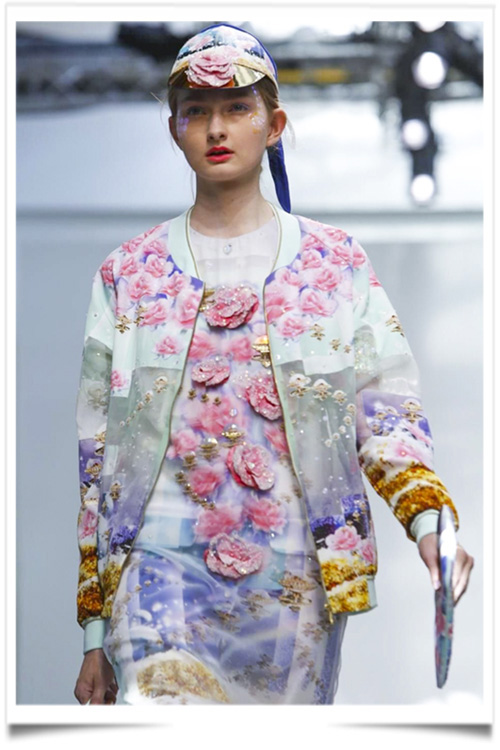 He is known for his astute craftsmanship and unique play on colors, such as his trademark palette of PINK and GOLD.
His designs are inspired by Indian heritage but with a contemporary vibe. He has collaborated with eminent brands such as Walt Disney, Swarovski, Swatch, Reebok, Barbie, Monoprix, Nespresso, Nivea, MAC Cosmetics, Pommery, Amrapali amongst others. Manish Arora also holds a Licensing agreement with Inspecs Eyewear UK.
His rich and colorful designs have been worn by bevy of international stars from Rihanna and Lady Gaga to M.I.A and Katy Perry.
As for his final parade, all girls clad in white t-shirt dresses in a range of activewear shapes and materials, simply emblazoned with a colorful motif, a palate cleanser, if you will; these will no doubt be the best lure to draw crowds to his brand new Parisian flagship store.
Manish sells his creations worldwide across prestigious stores such as Galeries Lafayette.