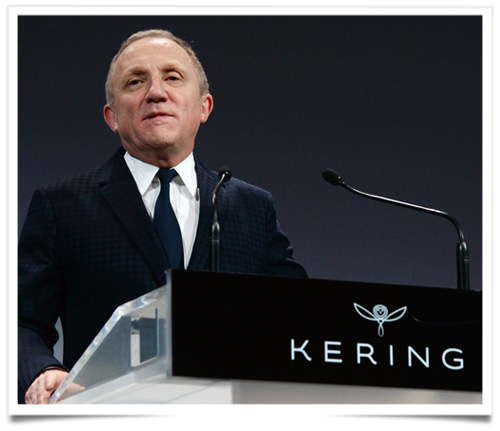 Kering said net profit fell 63.4 percent in the first six months of the year after the coronavirus pandemic.
Group revenues in the three months to June 30 fell 43.5 percent to 2.17 billion euros, representing a decline of 43.7 percent in comparable terms. This came on the heels of a 15.4 percent drop in the first quarter.
In percentage terms, the decline was greater than the one recorded by sector leader LVMH, which on Monday reported a 38 percent drop in second-quarter sales, but was below a consensus of analyst estimates, which called for a 48 percent fall.
Kering flagged an "encouraging" recovery as stores reopened, particularly in the Asia-Pacific region, and saw a 72.4 percent jump in online sales in the second quarter. But organic sales at its cash cow brand Gucci fell 44.7 percent during the period, compared with a 23.2 percent drop in the prior three months. Continue reading →