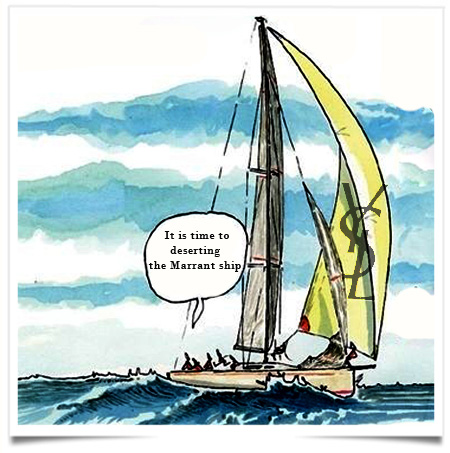 Saint Laurent intends to stage a physical fashion show in Venice in July, featuring an installation by artist Doug Aitken commissioned by the label's creative director Anthony Vaccarello.
Known for his site-specific installations and happenings, Aitken won the International Prize at the Venice Biennale in 1999 for his hypnotic video installation Electric Earth, which explored a black man's journey though the contemporary American landscape.
The timing would suggest that it will be a men's collection. In recent years, Saint Laurent has skipped Paris Men's Fashion Week, instead staging annual itinerant shows in New York City and Malibu.
The brand, owned by luxury conglomerate Kering, was the first to announce last year that it would drop out of Paris Fashion Week .It's like rats deserting a sinking ship.
If there was a man above suspicion at the head of the French federation of Couture, without any possible collusion with LVMH, the French brands could stay together to fight against foreign Fashion Weeks. Jacques Mouclier, at his time, was a man full of integrity, and ensure that the French Maison of Couture remains at the head of fashion all around the world.
Anonymode