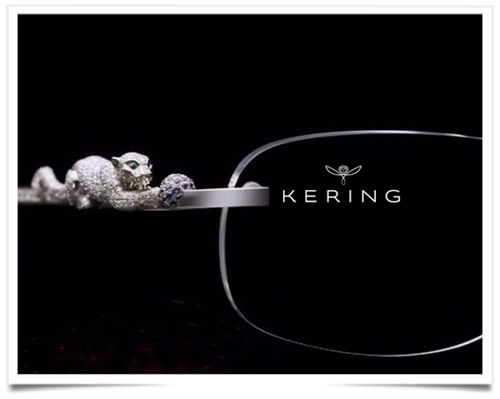 During a visit to Kering Eyewear's headquarters at the 17th-century Villa Zaguri here, about an hour away from Venice, Vedovotto spoke of the newly inaugurated logistics center unveiled by Kering chief François-Henri Pinault during Milan Fashion Week last month  and provided an update on the performance of the company, which he set up in 2014, launching a new business model.
Today, Kering Eyewear develops and distributes collections for 15 brands: Gucci, Saint Laurent, Bottega Veneta, Alexander McQueen, Stella McCartney, Alaïa, Brioni, Boucheron, Pomellato, McQ and Puma.
In March 2017, Compagnie Financière Richemont became a stakeholder in Kering Eyewear, which led to the production of Cartier eyewear. Collections for Montblanc, Courrèges and Balenciaga have been added since January. From 33 employees in December 2014, Kering Eyewear now has around 1,300 employees, of which 60 percent are women. Out of the total, 55 percent hail from countries outside Italy.
In 2018, the company reported sales of 495 million euros, up 45 percent compared with the previous year. Vedovotto said revenues climbed 21 percent to 321 million euros in the first half of 2019.
People were skeptical it could work, and now others are following, but we were the first,
Asked if Kering Eyewear could produce other brands under the Richemont umbrella, the executive demurred. "Richemont's other brands have arrangements that are current as things evolve, we will see," he said, underscoring that Kering Eyewear is "open to evaluate the production of other brands, but not for the sake of it, only for those that are controlled by our shareholders.
In sync with the Kering Group, sustainability is a focus for the company, which will be launching a new alternative form of packaging in the first quarter of next year, which is focused on reducing and upcycling waste. It has also invested in full traceability through blockchain. "The ambition is to create complete digital identity of frames by the first quarter of 2020. Sunglasses represent 70 percent of business and women's styles account for 55 percent of total sales.
The global eyewear market was valued at 120 billion euros in 2018 and is expected to reach around 155 billion euros in 2024, posting a compound annual growth of 5 percent, said Vedovotto, citing studies by Euromonitor, Worldwide Luxury Market Monitor Bain & Co. and Altagamma. At wholesale, the high-end frames and sunglasses business is valued at around 3 billion euros.
Changes have been sweeping over the eyewear industry, driven partly by the giant merger between Essilor and Luxottica. "We work very well with EssiLux, it's a very important client," said Vedovotto. His belief is that "not much will change but there will be more opportunities to work better with the independents."
Kering Eyewear accounts for around 20 percent of the luxury eyewear market. "Our mission is to be the leader it also depends on the EssiLux strategy. In five years, we got very close, let's see what happens in five to 10 years.