Tag Archives:
Julien Fournié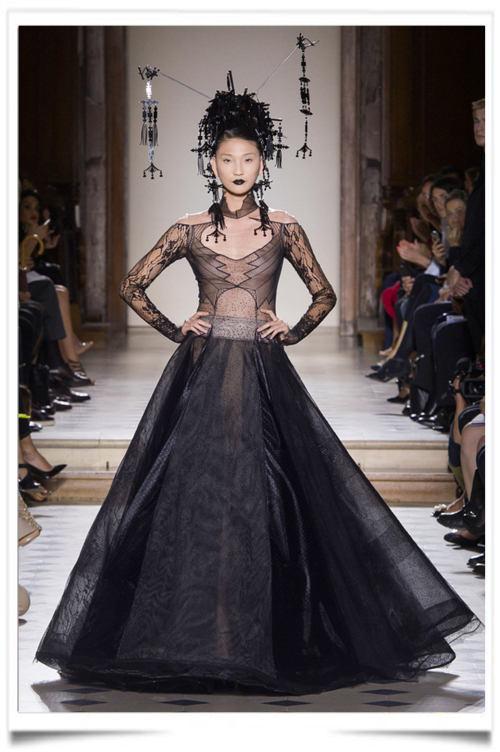 Julien Fournié
"Tell me what you wear and I will tell you who you are » could be the name of the 2015 Spring/Summer Julien Fournié show. Influenced by China and the 1950's, the collection is glamour and revealed a feminine and beautiful woman which will make you dream  of her and for whom you would like to write and who will make you happy.
I love this yellow and black accented with a necklace of black as a provocation. I love this deep neckline and simply open up the desecration that lets me see the beauty and the promise of a soft and warm night.
I love simplicity in sophistication. I love beautiful. I like what is simple.
We love you Julien. Continue reading →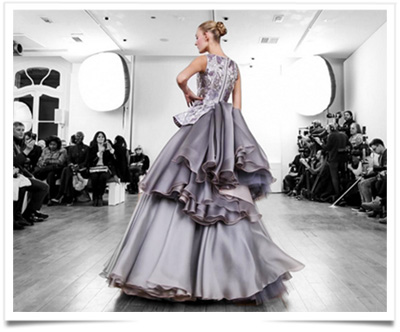 Next to me, there was a Japanese wearing a Fournié's dress of last year collection. Photographers, throughout the show and even after did not stop shooting her. What could be more flattering than to see a client dressed by her favorite designer! She was so glamour.
The show started with a slow and majestic long music. Lesage silks, chiffon and embroidery are legion. The dominant colors, silver and green water really contrast with the collection of the last year. The style Dior chiffon dresses embellished with large zippers in the back is the hallmark of the brand Fournié. Continue reading →