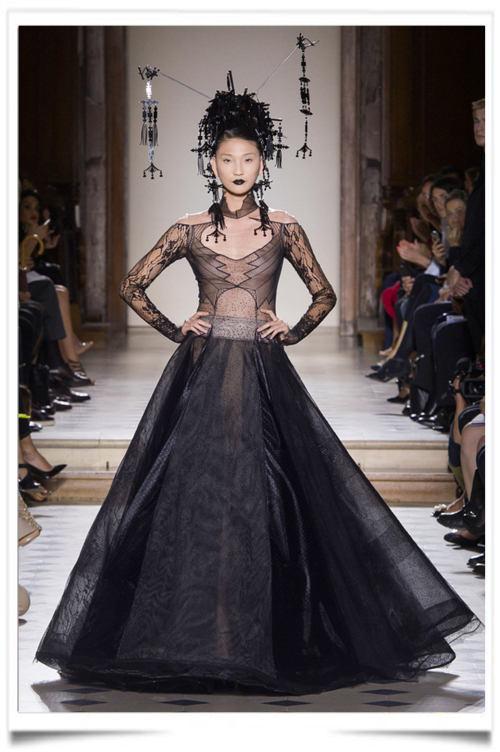 Julien Fournié
"Tell me what you wear and I will tell you who you are » could be the name of the 2015 Spring/Summer Julien Fournié show. Influenced by China and the 1950's, the collection is glamour and revealed a feminine and beautiful woman which will make you dream  of her and for whom you would like to write and who will make you happy.
I love this yellow and black accented with a necklace of black as a provocation. I love this deep neckline and simply open up the desecration that lets me see the beauty and the promise of a soft and warm night.
I love simplicity in sophistication. I love beautiful. I like what is simple.
We love you Julien.