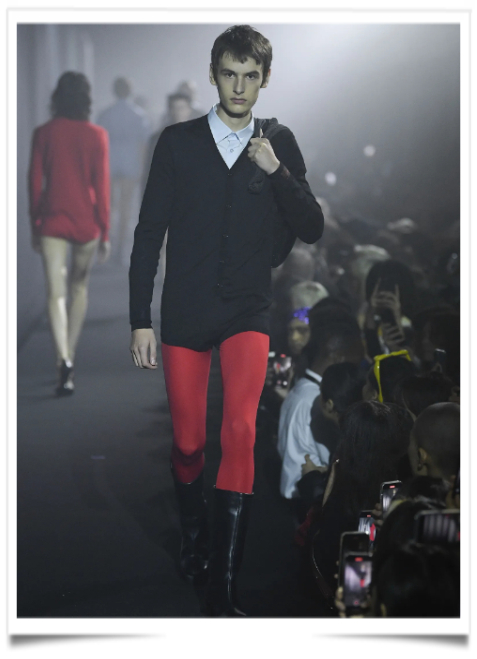 The bar turned into a runway. Students, artists, designers, musicians, DJs, and fashion types all pressed together in the chaotic spirit of euphoria that Raf Simons wanted to whip up around the showing of his spring collection.
"I decided to come to London last year, because I felt the energy was incredible," he said, while prepping a show at Printworks, a massive post-industrial newsprint factory
London, like the country, is a hurt animal, but it's one that's ready for release. Positives can be found within the negatives. He is probably talking about him hurt by the fashion Week in Paris and then in New York he is now trying London.
On tee shirts and dresses, he embedded prints of scrawled works by the late Ghent artist Philippe Vandenberg. I know his words are cruel, like, 'Kill them all and dance,' but he meant to kill things you're doing creatively before moving on. Continue reading →