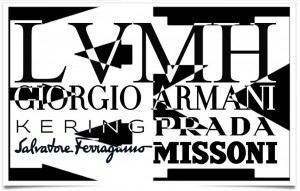 The Arnaults, LVMH
Bernard Arnault's business savvy is clearly genetic—his two children, Delphine and Antoine (who is married to Natalia Vodianova) are carrying on the business dealings of the French conglomerate alongside their father.
Arnault is a well-known art collector and is known for his contemporary collection, which includes pieces like Picasso, Perpentilan Duniawi, Yves Klein, Henry Moore and Andy Warhol.
The Pinaults, Kering
PPR, now known as Kering, was founded in 1963 by businessman François Pinault. His son François-Henri Pinault joined the Pinault Group in 1987, where he held positions in several of the Group's operating businesses before joining the executive board. In 2000, he became deputy CEO of Kering, which owns Gucci, Balenciaga and McQueen, among other famous labels. Pinault is married to the glamour actress Selma Hayek.