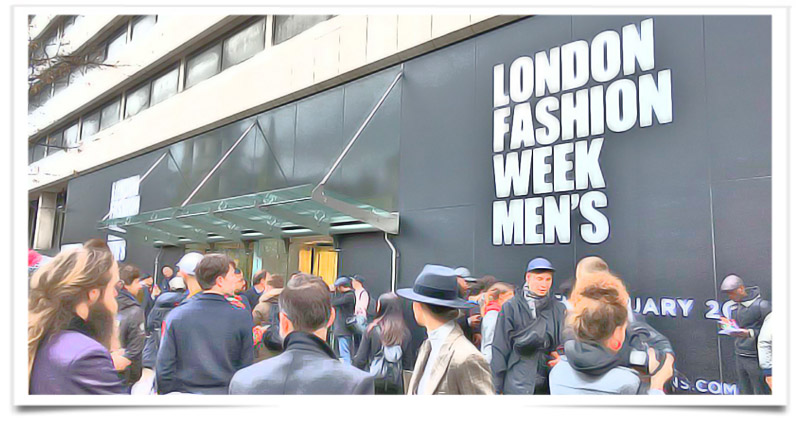 Following the cancellation of London Fashion Week Men's in June, the British Fashion Council has been working to reimagine its seasonal showcases.
Today, it announced its plans to merge its women's and men's wear showcases into one "gender-neutral platform." London Fashion Week: Men's is no more and all designers will be showcasing their collections and brand stories under the London Fashion Week umbrella, starting with a three-day digital showcase on June 12, the time when the men's wear shows were set to take place.
The BFC will introduce a new digital platform in time for the June online showcase that will be open to both trade and consumer audiences. The designers participating are yet to be confirmed, but the BFC is expecting a bigger mix than the usual June lineup, with men's and women's talent involved.
"The current pandemic is leading us all to reflect more poignantly on the society we live in and how we want to live our lives and build businesses when we get through this. The other side of this crisis, we hope will be about sustainability, creativity and product that you value, respect, cherish."
The online platform will feature "multimedia content from designers, creatives, artists and brand partners" in the form of interviews, podcasts, designer diaries and digital showrooms, with members of the public being able to place orders on current-season stock and buyers ordering next-season product.
The aim is to continue having four events a year in January, February, June and September. It's yet to be confirmed whether the September event will also have a physical iteration and will depend on the social distancing norms and overall situation in the U.K. at the time. With London being the first city in the June fashion week calendar, the announcement could set a precedent for Milan, Paris and New York to follow.