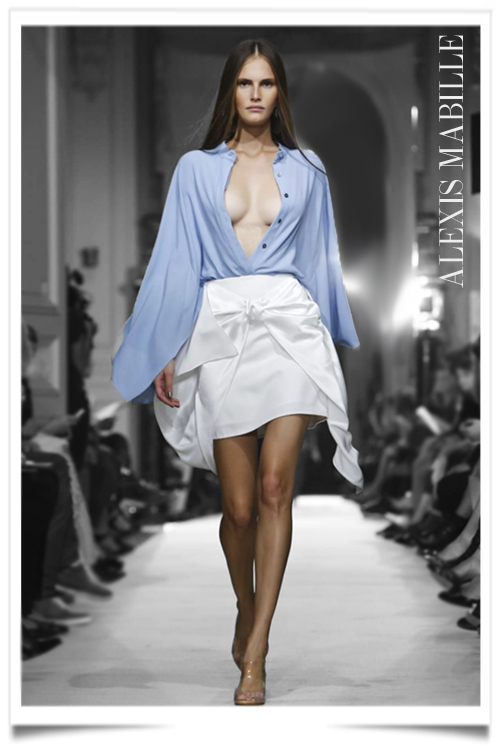 Alexis Mabille's catwalk at the Hotel Salomon de Rotschild signed a very chic, glamour and feminine collection and please do not pay attention to the rumor on internet about his cooperation with the H&M group.
For the Spring/Summer 2015 presentation, Alexis Mabille has created a sexy collection celebrating Desire and playing with the sensuality of the female body thanks to cuts well mastered. This collection expresses ""freshness, fluidity, relaxation, nonchalance of a modern and assumed, and terribly French liberated woman."
Sexy silk dresses, trench coats inspired by the bathrobe of luxus hotels located in the south of France. For the evening, women will wear high size trousers and tuxedo jacket.
Congratulations Mr. Mabille for this moment of modern sensuality, full of emotions, and especially in a world where the sole erogenous touch is to use your finger to choose a woman on the Iphone.
But above all, the collection we saw, expresses a glamour and sensual spirit which reminds you of emotions we had during Monsieur Yves's collections. He is there, somewhere in the shadow, still some years and we will have the full expression of the best and that is really exciting.