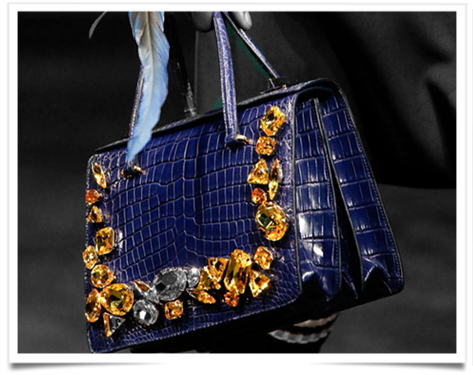 A French manufacture falls in the hands of an Italian group. In fact Prada has bought the historic Tannerie Mégisserie Hervy in Isle, near Limoges, it was announced, without disclosing the financial details.
The luxury group will be the Tannerie Mégisserie Hervy's major shareholder, which it has been purchased in a joint-venture with the Santa Croce Conceria Superior, a Tuscan tannery which has been a long-time partner of Prada. The new company, controlled by the designer label, will be renamed Tannerie Limoges, said the company.
The CEO of Prada, Patrizio Bertelli is delighted with the acquisition of this "highly skilled tannery with a long tradition," and did not forget to thank the French Ministry of Economy and Finance," for allowing us to carry out this acquisition."
Prada promises to renovate the tannery and to restore the production site that has been in activity for 70 years, all while re-launching "a production facility that represents an example of excellence in tradition of lambskin tanning, and particularly plongé nappa leather, with the aim of preserving precious artisanal know-how.