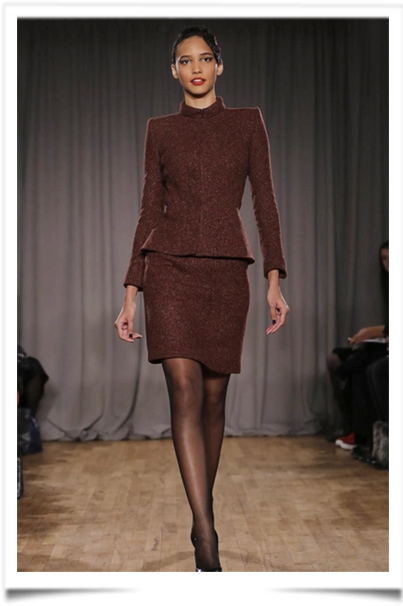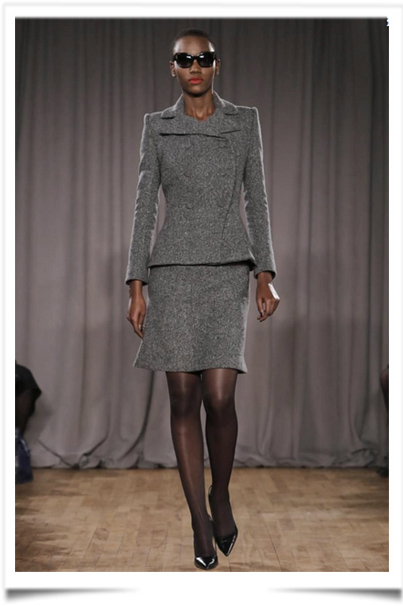 Zac Posen turning the exuberance that characterizes him, and turning it towards the construction of his garments, he turned to the beautiful simplicity clean lines and silhouettes.
On a tweed double breasted blazer, a dozen curving seams revealed the engineering presided at its creation; it fits like a glove, and espoused the model's every move.
As if to prove the lightness of construction and execution, one model twirled in her tangerine pleated dream for a mesmerizing effect. Ultimately, this was a masterful effort and one that reminded of the reasons why Posen is a contender to the mantle of "American couturier".