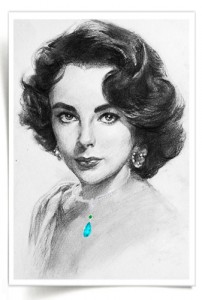 The V, no less, features prominently in the fifth Haute Couture jewelry collection from Louis Vuitton on show at their Place Vendome location after the fashion week. Set designs from the Art Deco period, including an iconic Louis Vuitton case, set the scene for the collection, which found some of its inspiration in this period.
Old sketch books from the house, showing perfume bottles or a Trapeze artist in mid flight are also on show next to the high-finished jewels in diamonds and brilliant stones.
Cuff bracelets which were a favorite feature during the period is one item featured in the collection inspired by an avante-garde aesthetic from the time and the idea of women traveling and breaking free. Chunky rings are another.
For this house's fifth high jewelry collection, an 87.92 Australian black opal is the cornerstone of the collection. Other stones include red Tanzanian spinel and Burmese sapphires.