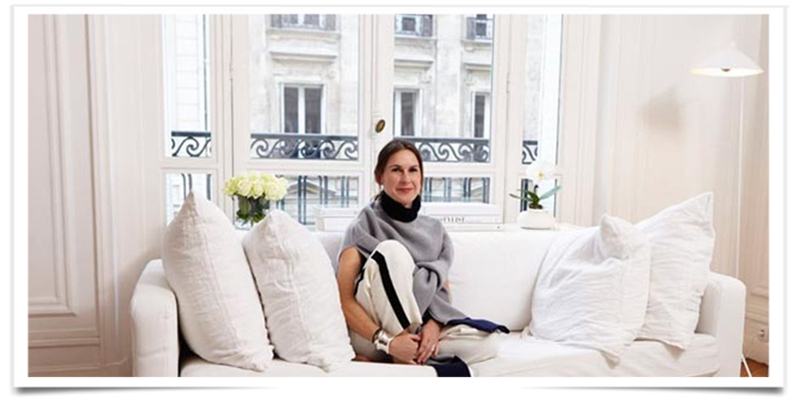 Lacoste, without artistic director since the departure of Felipe Olivera Baptista in spring 2018, has announced the appointment of the British designer Louise Trotter. She is taking over as the new creative director of Lacoste, the sports and leisurewear brand famous for its green crocodile logo.
Trotter, 49, who left the British label Joseph in July after leading it for nearly a decade, replaces the Portuguese designer Felipe Oliveira Baptista who parted company with Lacoste in May.
In her twenties, Trotter worked in Italy and Paris. She then moved to New York, and worked for Calvin Klein, Gap and then Tommy Hilfiger.
Although Trotter and her husband Yuske Tanaka, who is from Tokyo, have a home in west London, they have been living and working in Paris for the past three years. She was just six months into her new role at Joseph when she first fell pregnant, and the couple currently share their airy Parisian apartment with their two children, Coco (who is three and a half) and Milo (18 months) – but number three is due along any day now.
She has a huge collection of silver chains and adores chunky cuffs – particularly if they are by Hermès. As a recent birthday present, Tanaka bought her a vintage 1970s Elsa Peretti silver cuff. Her favourite labels other than Joseph include Margiela, Junya Watanabe and Comme des Garçons, and she will not be parted from her Céline mink-lined sports slippers.
Sunderland-born Trotter, who made Joseph more "fashion forward" and responsive to trends, said that "for 85 years the modernity of the Lacoste style lies in a singular fusion of sport and fashion. I am proud to contribute to the writing of a new chapter in its history."
During his eight-year tenure at Lacoste, her Paris-based predecessor is credited with making the brand and its classic pieces, like the Lacoste polo shirt, trendy again.
Lacoste was founded in 1933 by French tennis legend Rene Lacoste who was nicknamed "the Crocodile" for his tenacity on the court.
This arrival marks a big turning point for the house, which welcomes for the first time a woman at the head of the style. She will present her first collection at the upcoming Fall / Winter 2019-20 Fashion Week.