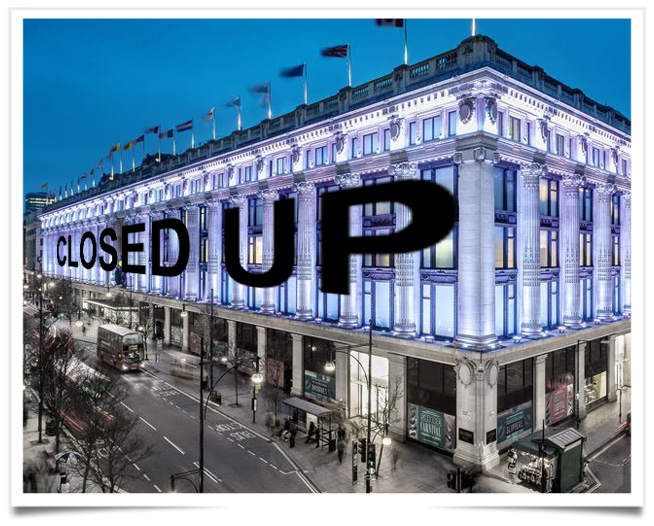 Less than 24 hours after confirming that it would continue trading, but with shorter opening times, Selfridges is temporarily shutting all of its U.K. stores due to coronavirus.
The company said on Twitter that it would shut as of 7 p.m. U.K. time on March 18. It will close four physical stores, in London, Manchester, Trafford and Birmingham, although the web site will continue trading.
It is with a heavy heart we have made the decision to temporarily close our four physical stores in London from 7 p.m. tomorrow evening; the store said.
The health, safety and wellbeing of our customers and team members is our utmost priority. We must do the right thing by the communities in which we live and work to help mitigate the spread of the coronavirus," it added. The company confirmed that the e-commerce site and social channels would remain up and running. Continue reading →