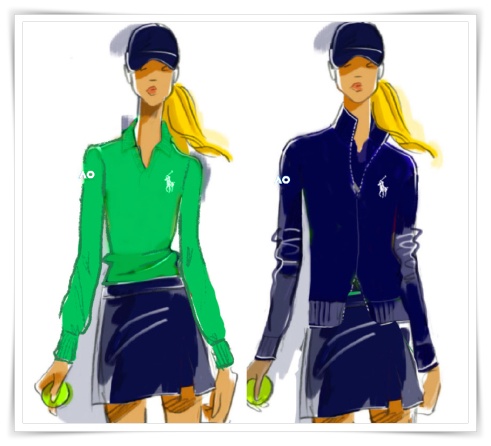 The Australian Open and Ralph Lauren Corp. are due to announce, Ralph Lauren come the official outfitter of three of the tennis world's four Grand Slam tournaments, following longstanding partnerships with the U.S. Open and Wimbledon, which commenced in 2005 and 2006, respectively.
Under a new global long-term partnership that will commence with the 2021 Australian Open — which will take place from Jan. 18 to 31 at Melbourne Park with at least 25 percent crowd capacity, according to Tennis Australia — Ralph Lauren will dress all on-court officials, including chair umpires, linesmen, lineswomen and ball boys and girls in a specially-designed collection of apparel and accessories.
With the event taking place in the middle of the often scorching Australian summer temperatures in Melbourne reached 110 degrees Fahrenheit last January the collection was designed with the country's climate in mind.