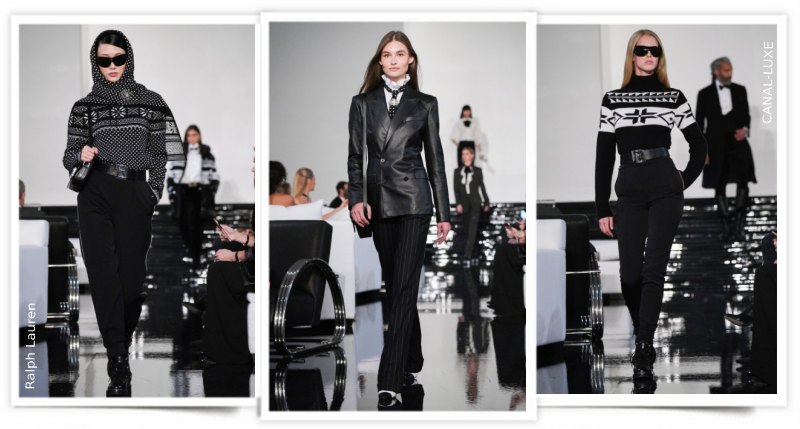 After nearly three years away from the runway, the designer chose an intimate presentation for the fall 2022 women's collection and men's Purple Label collection, hosting just under 100 people.
For all Lauren's interest in the metaverse and NFTs, and her recent foray into Roblox, it was a treat to watch models casually weave around sofas and tables, making eye contact, smiling, winking and engaging guests in real life.
Human contact the new luxury! The collection was also about coming home. Rather than hanging it on a theme, Lauren used the off-calendar event to reassert his role in charting the American fashion landscape, working in a palette of black-and-white with flashes of red, and focusing on the streamlined styles and sartorial splendor that have made him an icon for 50-plus years, only modernized for today.
Luxe knitwear may be a hot fashion category now, but it's been part of Lauren's story for years, as seen on the chunky black-white-and-red Fair Isle ski sweater over frothy black tulle, slit front ball skirt.