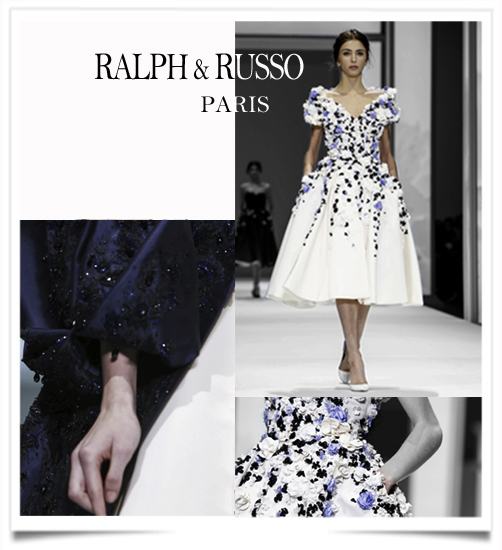 Immortalised in Botticelli's Primavera and Poussin 's Realm of Flora, the Goddess of Spring is celebrated by Ralph & Russo in a magistic collection that  symbolises nature's regenerative powers. For Spring/Summer 2015, the Ralph & Russo woman is an exultant deity, whose gifts lend themselves to delight.
Ralph & Russo enlist floral metamorphic myths as allegories of this collection. Alluring and fertile, the flower thematizes Haute Couture as its most abundant.
The collection also alludes to balletic exuberance. Sheaths of organza caress the body tenderly, and voluminous cloud-like gazar contrasts with fluid chiffons. Nyctinastic capes in jet balck and midnight blue cocoon the body, fending off the night's nectar thieves.
In a great leap and exhilarating evolution a year on from their Paris debut, Tamara Ralph & Michael Russo present their clients with a cup of nectar and proclaim that Haute Couture wields perennial beauty and eternal youth.