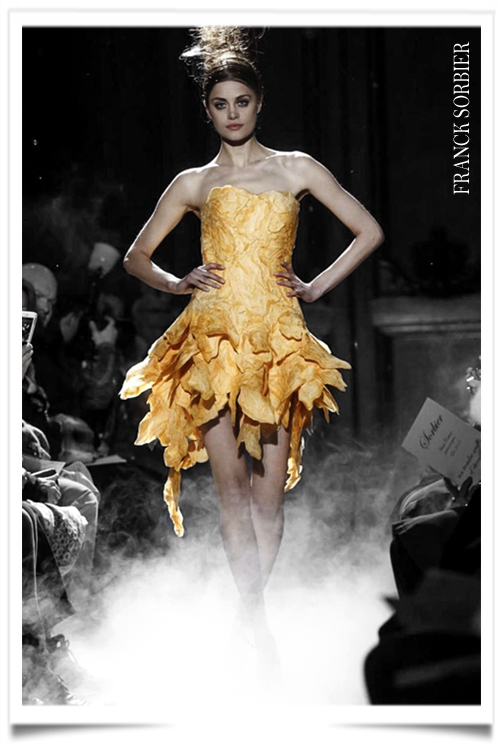 Franck Sorbier's wound due to the death of their "Love bird" is like an indelible mark of their friend of 14 years old. At first, the feelings are like anesthetized but very quickly, the creation comes as a fulgurance.
The Master Franck Sorbier took us into a cloud of bubbles to remember. Tribute to the little black dress of Haute Couture, symbolizing mourning but also the memory of what was Haute Couture.
Beautiful Memories are also the quintessence of fashion. And as Camus used to say, "the way you name things, can add to the misery of the world." Is not it, Mr. Wargnier?
Franck's heart intelligence equaled that of his mind, whose creations, such as commitments in life, makes the brilliance of his soul as much as questions in this world.
Thank you sir.
Anonymode
.