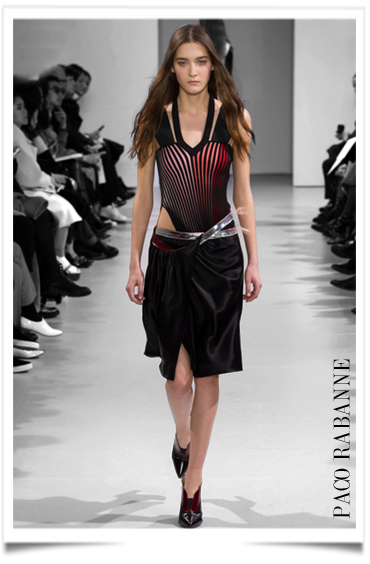 I have looked at all the photos of the Paco Rabanne's Fashion Show to find something that would not destroy the design of the blog. I found nothing. The owner of Paco Rabanne, the Puig Group, once again, makes a copy quite below the brand it wants to give to the world of fashion industry.
Indeed, "dare ugly" – it may be a new marketing concept? There is really no reason for this collection to be sold or shown to an audience of professionals because, obviously, we can not in any case judge a collection that clearly seems to have been made by students of first year of the Chambre Syndicale.
Mrs. Julien Dossena checks out, does like other foreign designers in France and copies the Haute Couture collections.
Over the last 30 years, thanks to Mr. Karl Otto Lagerfeldt, we have already experienced a revisitied German style. Therefore, Madam, after the ugly, dare beautiful !