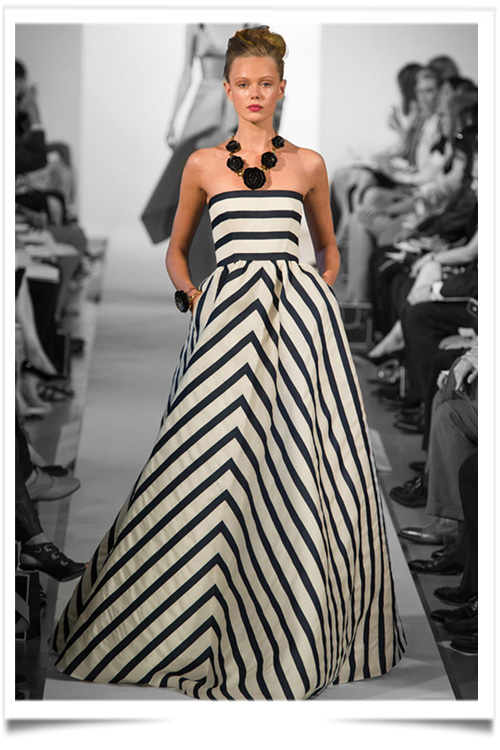 Legendary fashion designer Oscar de la Renta, who spent half a century putting high society in Haute Couture, has died. He was 82. The man — often described as the "sultan of suave" — not only dressed every first lady since Jacqueline Kennedy, but the wedding dresses for many of their children as well, including Jenna Bush and Chelsea Clinton.
"We will always remember him as the man who made women look and feel beautiful," former first lady Laura Bush said. The cause of his death, announced Monday by close family friends and industry colleagues, was not immediately clear. He was diagnosed with cancer in 2006, but said last year he was "totally clean."
"The only realities in life are that you are born, and that you die," he told an audience at New York's 92Y "Fashion Talks" series in June 2013. "We always think we are going to live forever. The dying aspect we will never accept. The one thing about having this kind of warning is how you appreciate every single day of life."
Born July 22, 1932, in the Dominican Republic, he was the only son of seven children. "My father had different aspirations for me than I had for myself," he told the "Fashion Talks" audience. "If I ever told my father I would become a fashion designer, he would drop dead on the spot."
At 18, he left for Spain to study art at the Academy of San Fernando in Madrid. For a time, he dabbled in abstract art. But fashion was his passion, he soon discovered.
After the wife of the U.S. Ambassador to Spain saw some of his dress sketches, she commissioned him to design a gown for her daughter. He landed an apprenticeship with Cristobal Balenciaga, who was at the time Spain's most acclaimed designer. He often described that period as his seminal learning experience. "I was picking pins off the floor," he joked.
Next step for a fashion designer: Paris. De la Renta was in the fashion mecca on vacation. But within a day of his arrival, he was offered a job at the reputed fashion house, Lanvin. He finessed his style, learned to tailor, and then moved to New York — where he became a designer for Elizabeth Arden. It was the first step toward a career that would make him a fashion powerhouse.