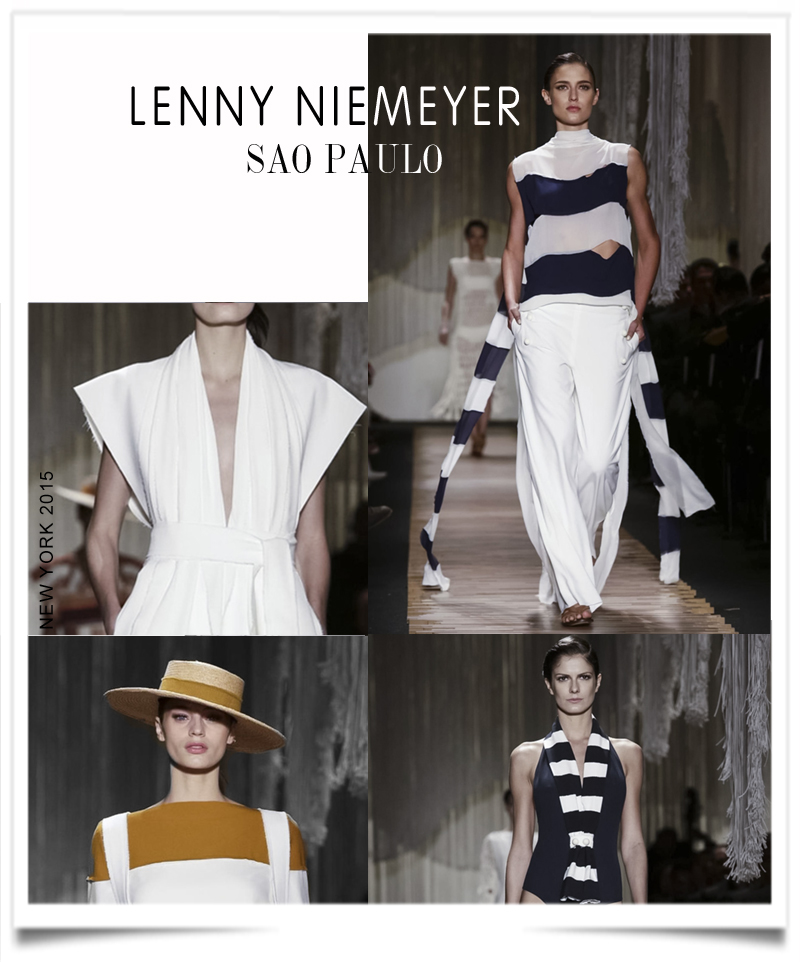 Brazilian brand Lenny Niemeyer confirmed the trend with his low-cut one pieces featuring horizontal muticolored stripes in greens, blues and oranges. Rope detailing at the straps added a fun nautical twist to the look. "I create glamorous looks with distinctive elements", says Lenny. "I design for the independent, chic woman and my suits are meant to highlight their femininity, beauty and charm."
Lenny Niemeyer arrived in Rio de Janeiro, after moving from her childhood home in Sao Paulo. As she began her search for sophisticated bikinis with the sensual allure of a Carioca, she ended up finding a new talent. Lenny gave up trying to find bikinis that suited her style and took up a new career.
She hired a seamstress and with small amounts of fabric she started to design precisely the swimsuits she had imagined. Previously a renowned landscape architect, her love of nature influences her print design and aesthetic.