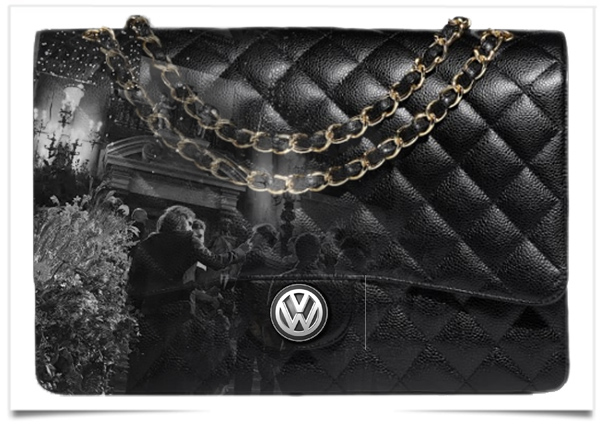 As a reminder of the links between Gabrielle and the world of dance, Chanel is a sponsor of the opening gala of the 2019/20 Paris Opera dance season, which was held last week. And it is clear that there are many uneducated people today! Indeed, the Paris Opera has paid tribute in its own way to Serge Lifar and rehabilitating within the choreographic heritage is that reasonable! The most controversial man after the war and the mix of genres between Coco Chanel, a great lover of "artistic" collaboration, did not surprise anyone! An educated person will probably have slipped the information into the hands of a "Dir Conne" who is infertile to culture.
It should be noted that when France signed the Armistice in 1940, Lifar chose to collaborate by becoming a great friend of the Nazi party. He became one of the "stars" of Parisian cultural and social life, and twenty times on the job he handed over his outrage, between German officers and collaborators with whom he was in contact, he congratulated Germany after the capture of Kiev. Anticommunist and anti-Semitic, he entered into correspondence with Goebbels, whom he then met in occupied Paris in an attempt to play a major role in the administration of the Paris Opera, because the best thing is the property of others. But unfortunately for him the opera despite its intrigues remained managed by Jacques Rouché. Lifar who would have been a mint has a letter ready, this monster who had made sect in France had as talent only impudence and the ferocity to have just been born.
He toured Germany and also lived with one of the Gestapo's "countesses", Marie Olinska (her real name Sonia Irene Blache) who had neither god nor master, "the same swimmer". This is another story not to be put into all hands, but into all brains. It is true that the place is steeped in history and the protagonists mentioned make a mess in a house where the creator of rue Cambon herself greatly appreciated Teuton uniforms. A good lesson for future generations to learn from them the duty of remembrance. But I don't like the expression "duty to remember". In this area, the notion of obligation has no place, I prefer to talk about the duty to teach, to transmit. There, yes, there is a duty.
Anonymode