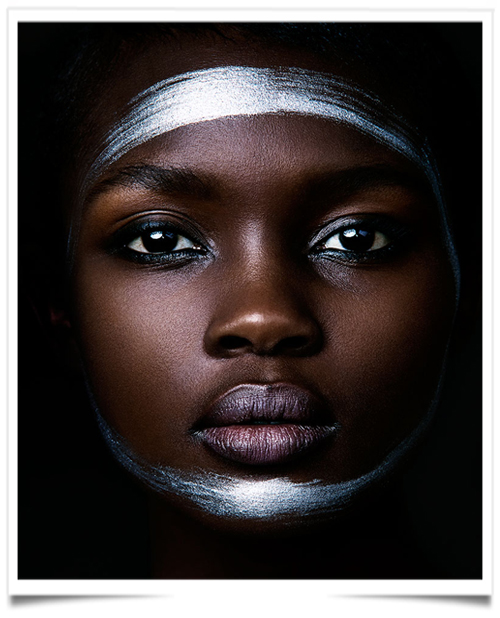 Yesterday I met a human being who was dripping with talent. Although the climb was treacherous to the hill of Saint-Cloud, the view from the top was worth it all.
A true artist from head to toe, he could even be the son of Patrick Demarchelier. His presence was piercing. "I have always been fascinated by the great painters" mused John, who crafts portraits with the grace of the renaissance painters. He interprets the light and the dark, the tonality and the relationships between the colours, the compositions and the general ambience in a way that only he can.
He is the Vermeer of photography. I adore his almost cinematic compositions, the movement in his photos brings the subject matter to life, creating a tangible sense of vulnerability.
John has a twinkle in his eye. Passion exudes from his every body skin pore, before the words even come out of his mouth. He raises an eyebrow, hinting towards the double pleasure of understanding and being understood. He walks as if he had wings. Where does his charm come from? I say to myself, it is surely intelligence.
Remember, the pictorialist photographers like Edward Steichen or Robert Demachy, who tried at the end of the 19th Century to make photography accepted as an art form by bringing it closer to painting and realism, John Hennequin reinvents the style not in sepia.
Formal perfection and deep poetry, his own sensitive image is conveyed in each photo, and each of his works of art he draws a little more from his soul. Immediately recognisable by his use of colours, he has a great mastery over light. Canal-Luxe has decided to give him the next magazine covers, because what better than a photo that exposes the artist?
Anonymode
(http://johnhennequin.fr/)