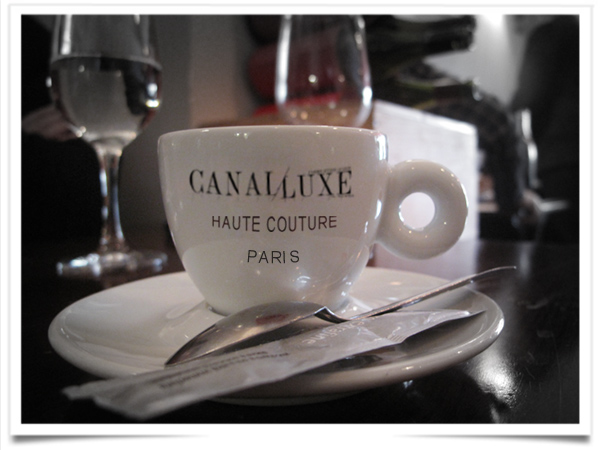 Today is a very specific moment. Paris Fashion Week Haute Couture starts and you can find the whole schedule of Paris Fall-Winter 2014-15 Haute Couture. Nothing is ever more characteristic in the world of fashion, and more specifically int Haute Couture.
It is not difficult to define the worst and the best aspects of Haute Couture. In fact, it is easily summed up in one word: perfection. The Perfection is the word I love the most as it is so easy to write an article when the collection is fabulous. However it is so difficult to write an article when the presentation is ugly.
Creating and delivering this level of high quality require inexhaustible energy. Paradoxically, it is to this ideal that I attribute the feeling of exhilaration and accomplishment when I experience the birth of a designer before me. I love Haute Couture and I love to report on it.
Sunday 06 july 2014
5:30 pm FRED SATHAL** Cour du Marais, 81 rue des Archives, Paris 3e
6:30 pm STÉPHANIE COUDERT** Hôtel Salomon de Rothschild, 11 rue Berryer, Paris 8e
7:30 pm ATELIER VERSACE*
Monday 07 july 2014
10 am SCHIAPARELLI** Place Vendôme
11 am SCHIAPARELLI**
12:30 pm ON AURA TOUT VU by Yassen Samouilov and Livia Stoianova** Jardin du Palais Royal, 3 rue de Valois, Paris 1er
2:30 pm CHRISTIAN DIOR Rue François 1 er
5 pm CHRISTIAN DIOR
7:30 pm GIAMBATTISTA VALLI
8:30 pm ALEXIS MABILLE Hôtel d'Evreux, 19 place Vendôme, Paris 1er
Tuesday 08 july 2014
10 am CHANEL Grand Palais, avenue Winston Churchill, Paris 8e
12 pm CHANEL Grand Palais, avenue Winston Churchill, Paris 8e
1:30 pm BOUCHRA JARRAR
2:30 pm STÉPHANE ROLLAND Palais de Chaillot
4 pm JULIEN FOURNIÉ** Oratoire du Louvre, 145 rue Saint-Honoré, Paris 1er
5:30 pm GIORGIO ARMANI PRIVÉ* Théâtre National de Chaillot, 1 place du Trocadéro, Paris 16e
7 pm ALEXANDRE VAUTHIER**
Wednesday 09 july 2014

10 am MAISON MARTIN MARGIELA
11 am FRANK SORBIER Théatre Wagram
12:30 pm ELIE SAAB* Pavillon Cambon Capucines, 46 rue Cambon, Paris 1er
1:30 pm RAD HOURANI** 135 rue du faubourg Saint-Honoré, Paris 8e
2:30 pm JEAN PAUL GAULTIER 325 rue Saint-Martin, Paris 3e
5 pm ADELINE ANDRÉ 2 rue des Francs Bourgeois, Paris 3e
6 pm VALENTINO* Hôtel Salomon de Rothschild, 11 rue Berryer, Paris 8e
8 pm VIKTOR&ROLF* La Gaîte Lyrique, 3bis rue Papin, Paris 3e
Thursday 10 july 2014
9h00 am MÉTIERS D'ART
11 am SERKAN CURA** Mairie du 4e, 2 place Baudoyer, Paris 4e
12 pm ZUHAIR MURAD** Palais des Beaux Arts, 14 rue Bonaparte, Paris 6e
1:30 pm RALPH & RUSSO** Pavillon Cambon Capucines, 46 rue Cambon, Paris 1er
2:30 pm DICE KAYEK** Palais de Tokyo, Yoyo, 13 avenue du President Wilson, Paris 16e
5 pm HAUTE JOAILLERIE A partir de 10h / From 10 am BOUCHERON, BUCCELLATI, BULGARI, CHANEL JOAILLERIE, CHAUMET, DIOR JOAILLERIE, LOUIS VUITTON JOAILLERIE, MELLERIO dits Meller
Friday 11 july 2014

9h00 am MÉTIERS D'ART